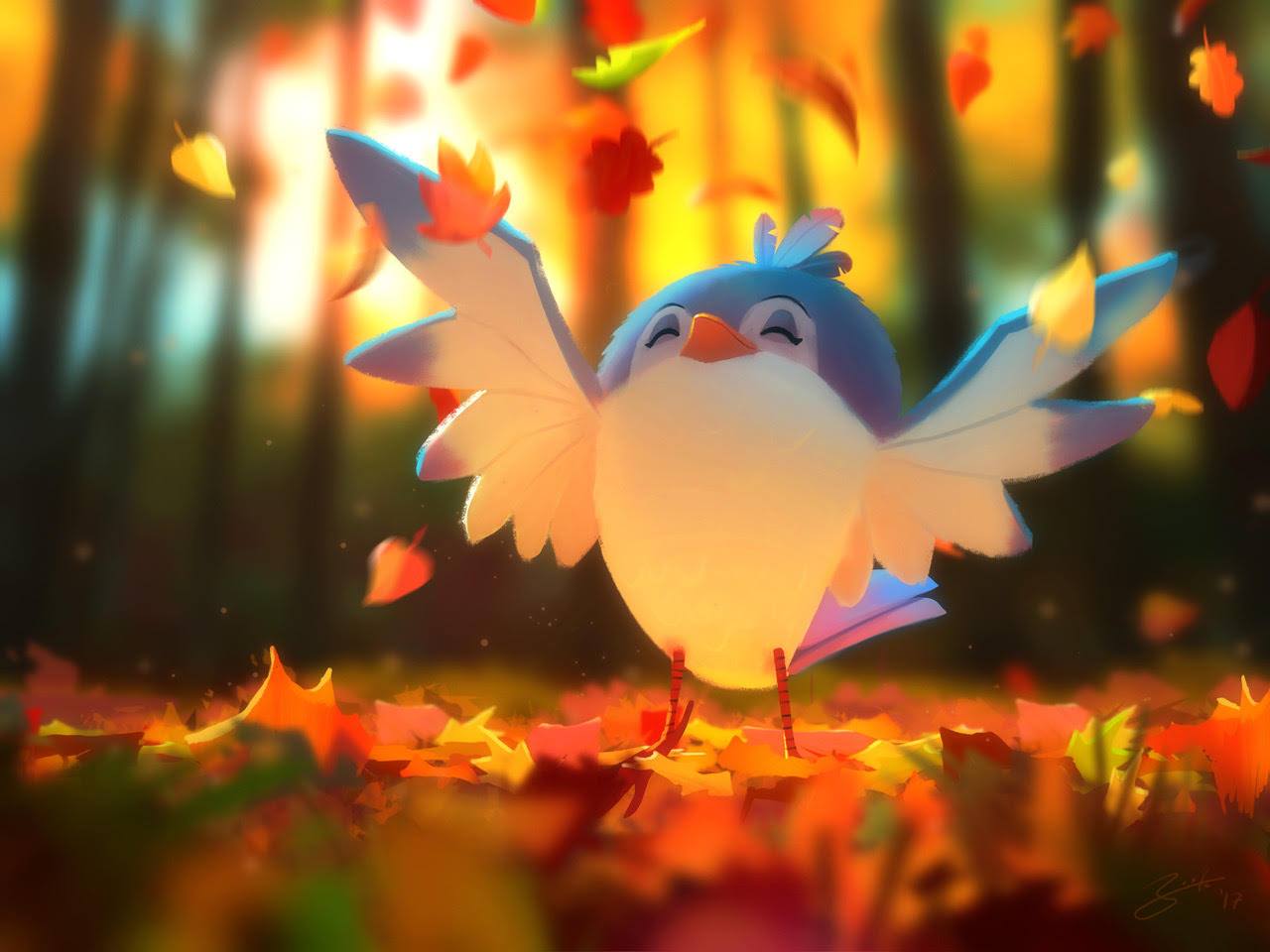 Describe this picture. Use the vocabulary builder to collect ideas.
What is the bird doing? Why?
Is the bird happy? How do you know? Why is it feeling this way?
What do you like best about autumn? What about the other seasons? Imagine you could put the best parts of each season in a bottle – what would you include? What would you write on each label? [e.g. AUTUMN: carpets of crisp, burnt orange leaves crunching beneath your feet; the smell of earth and bark and bonfires; sunsets casting the world in a golden glow…]
Which is your favourite season? Why?
Do all countries experience seasons in the same way? Investigate and try to explain why/why not.
Credit: Goro Fujita
http://chapter-56.blogspot.co.uk