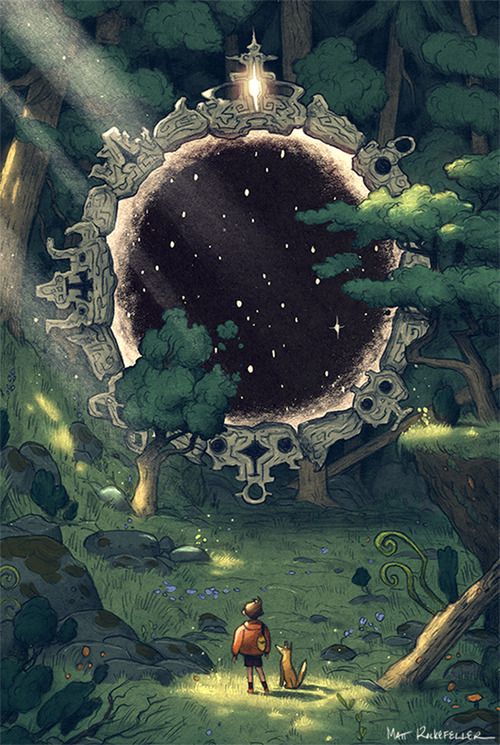 Who is the boy?
What is the animal next to him? Is it his pet? Friend? Companion? Can it talk?
What is he looking at?
What details can you see around the edge of the portal?
Where does the portal lead?
Is it always there?
Do you think he will go through it? Why?
Credit: Matt Rockefeller
www.mattrockefeller.com