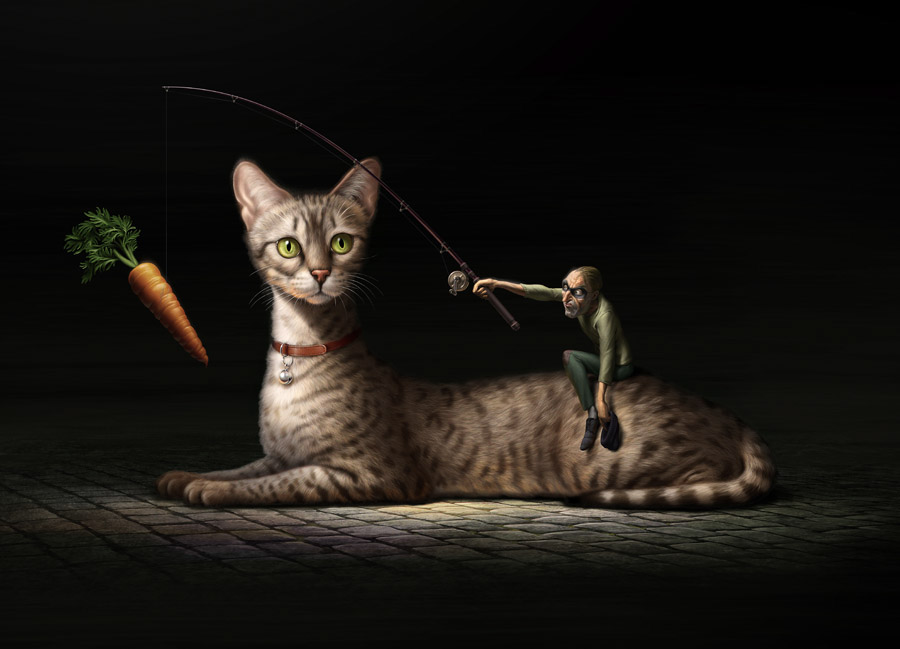 What is the man doing?
Why is he holding a carrot on a fishing rod?
Why isn't the cat looking at the carrot?
What 'does not work'?
Does the cat have an owner? Who do you think it might be?
Is the cat unusually large, or is the man unusually small?
Who is the man?
What does his appearance tell you about his character? What about his actions?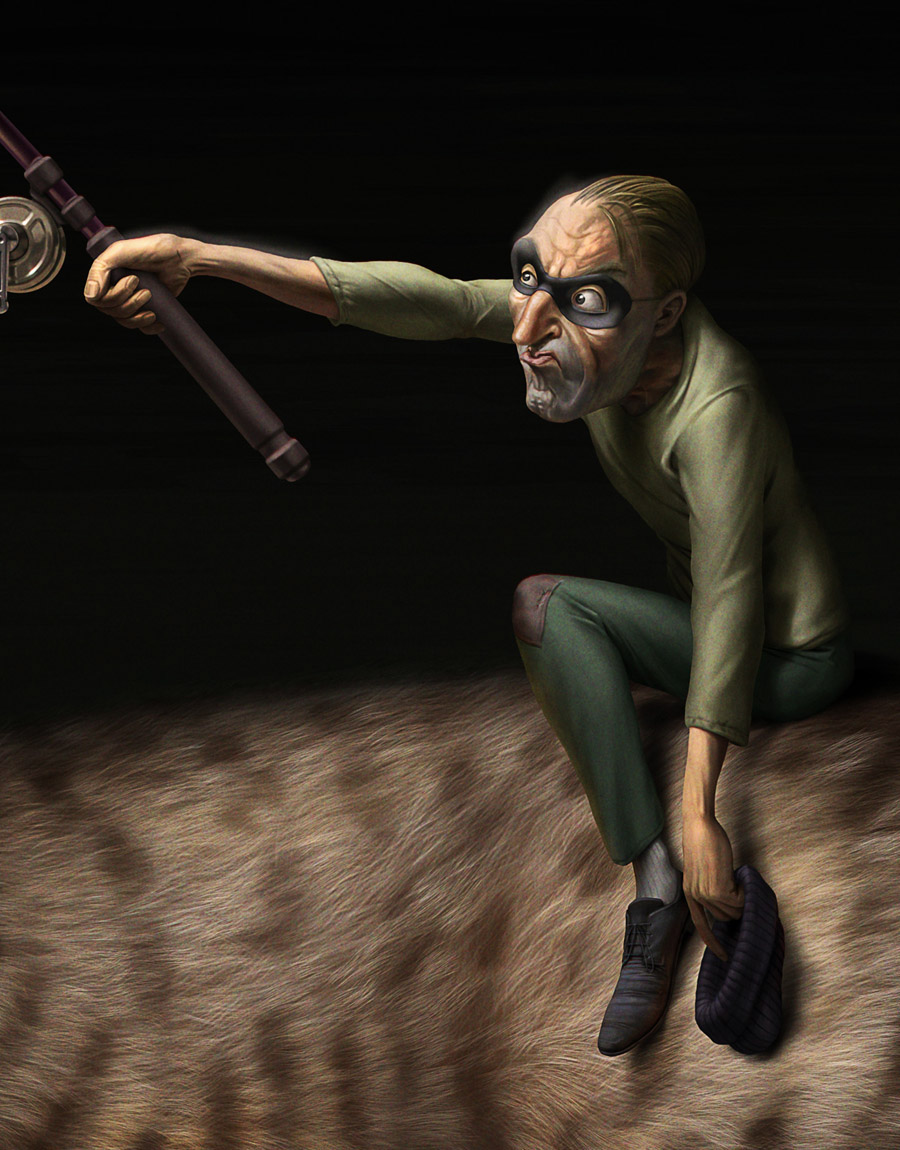 Look at the picture below: What's similar and what's different?
Do the cat and the dog know each other? Do the men?
Write a story inspired by these pictures.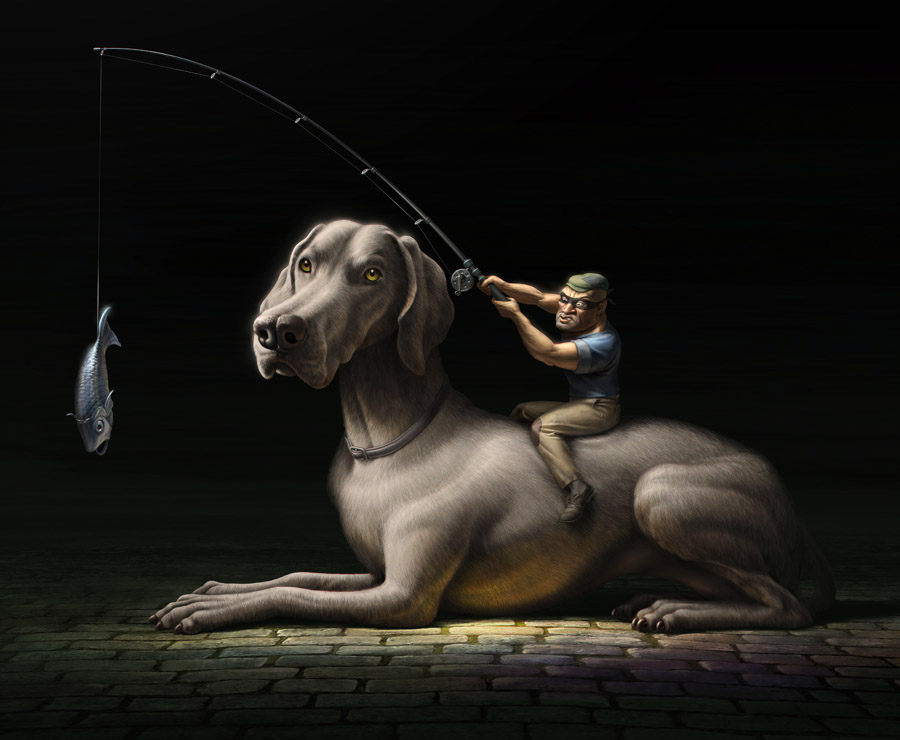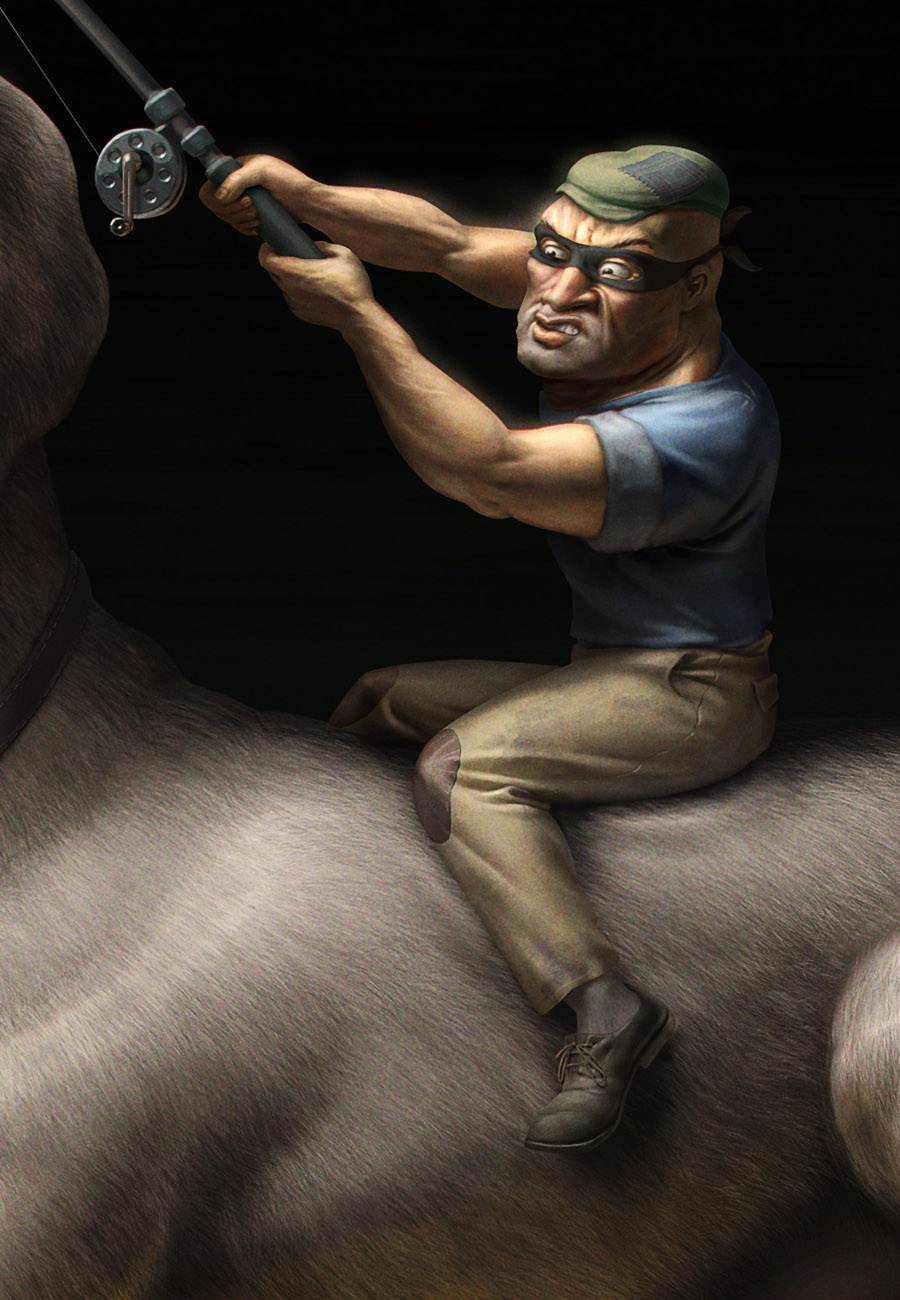 Credit: Oscar Ramos and Javier Martinez
Agency: Porta – Chile
Creative team: Manuel Manquepi, Hernán Ramos, Francisco Pérez
Website – not all appropriate for children