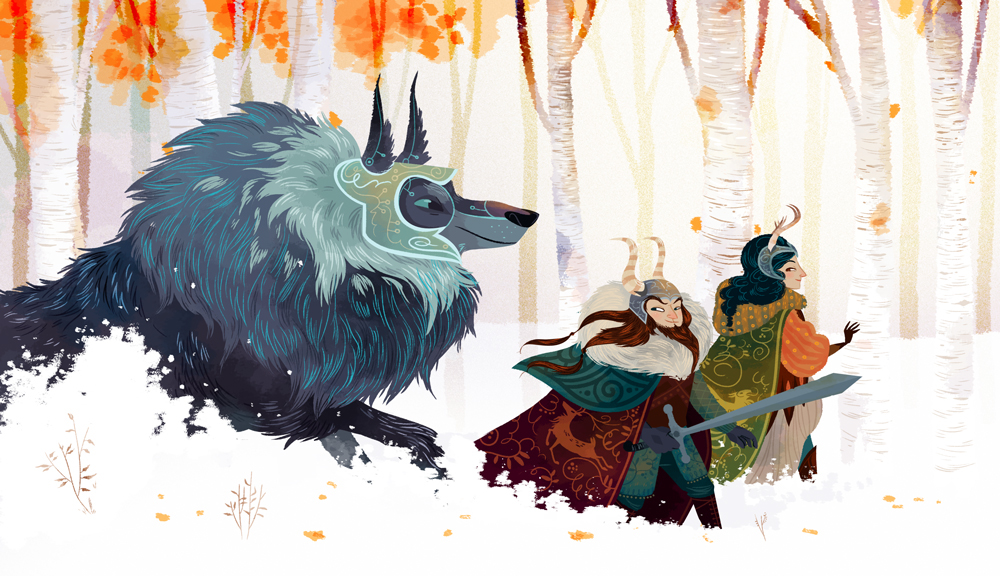 Who is Eric the Epic?
Why is he 'Epic'?
Who is the lady?
What is the creature?
Why are they with him?
Where are they going?
Why is he carrying a sword, and why are they all wearing helmets?
What does Eric's expression tell you? What might he be thinking?
What country do you think this could be in? Why?
Tell the story of 'Eric the Epic'.
Credit: Lorena Alvarez Gómez
Website
'Illustration for the webpage of Flaunt Productions, a Scottish animation studio.
Eric the Epic is a time-traveling future space-Viking.'