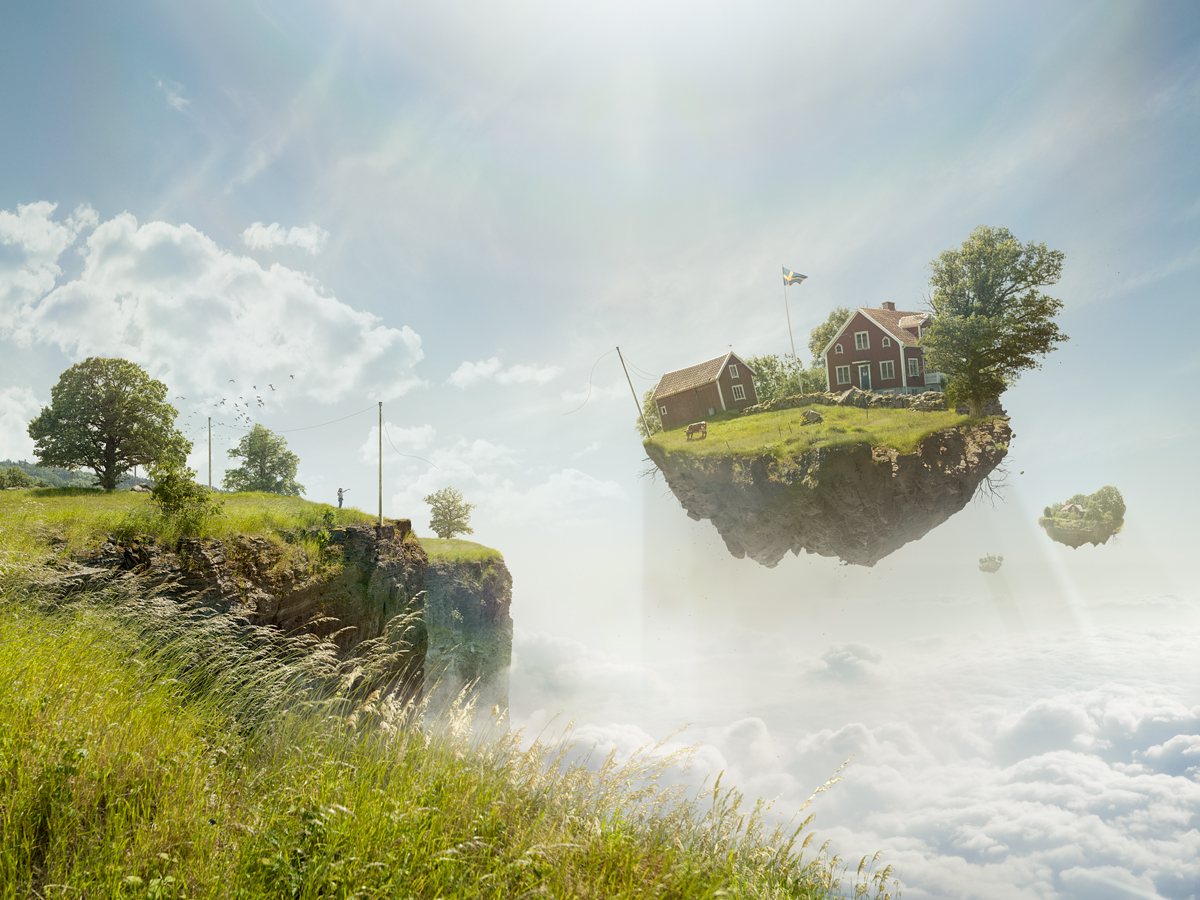 What happened to the land? How did it happen?
Did someone decide to break that part of land away from the rest?
How do the owners feel?
What is on the other pieces of land in the distance? How do they stay in the air? Are they moving?
How do the people on the islands travel to other islands?
Would you like to live on an island? What are the pros and cons?
Credit: Erik Johansson
www.erikjohanssonphoto.com