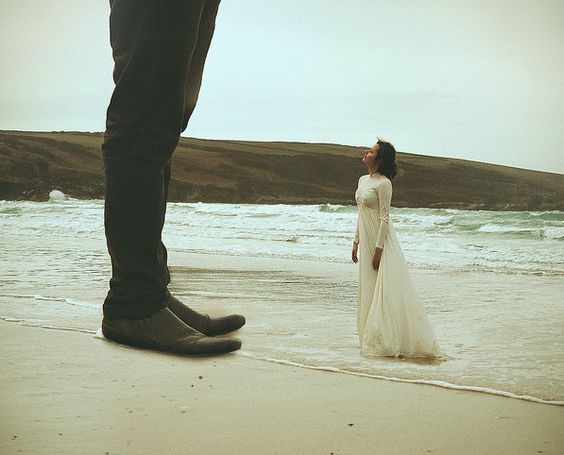 Who are they?
Where do you think they are? What country could this be in?
Why is the woman wearing a white dress?
Why can we only see the feet and legs of the man? Is he a giant?
How did they get there?
Do you think anyone else has seen them?
How does the woman feel? How do you know?
Why are they standing in the water?
Does this remind you of anything?