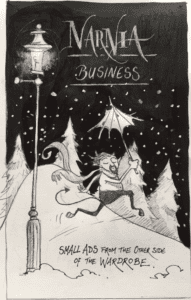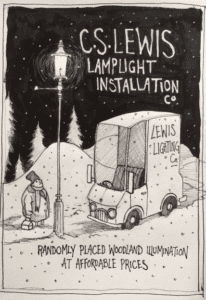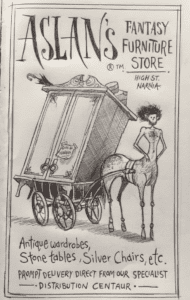 What is the purpose of these posters?
Are these adverts persuasive? How?
Could you improve them? What changes would you make and why?
What would you buy from Aslan's Fantasy Furniture Store? Why?
Which books are these posters inspired by? How do you know? Where are the links?
Create an advert for an element of your own reading book (e.g. 'Standing Up For Yourself: A Kids' Guide to Being Brave' – Diary of a Wimpy Kid; 'The Red Crayon Transportation Co.' – Journey; 'Anti-Stink Spray' – Mr Stink).
Credit: Chris Mould
http://chrismould.blogspot.co.uk