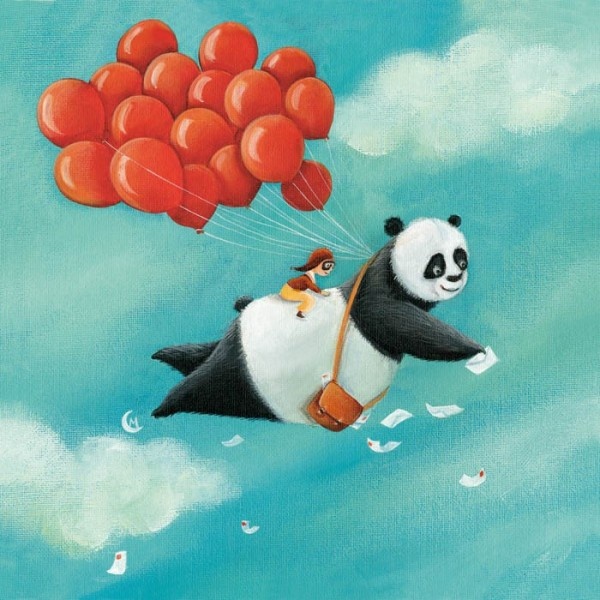 What is happening here?
How are the panda and the child managing to fly?
Why is the panda dropping envelopes? What is inside?
How does Panda Post work? Write an explanation of it.
Tell the story of Panda Post only through a collection of letters delivered by the panda. What do the letters say? Who are they from? Will there be any links between them?
Credit: Marie Cardouat
http://mariecardouat.over-blog.com