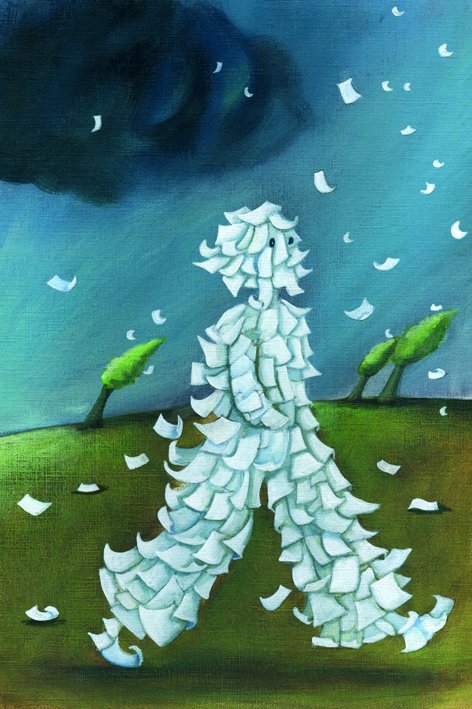 Before showing the image, ask children to draw 'Paper Man'. Show the image and ask them to compare theirs to this one. Is it what they expected?
Who is 'Paper Man'?
Where did he come from? Who created him? Is he real?
Can Paper Man talk? Think? Feel?
Why are some of his pages blowing away? What will happen to him if this carries on?
What happens if it rains?
What can/can't the paper man do? Are there any places he can't go?
If you met the paper man, what would you ask him?
Write about the adventures of Paper Man.
Compare this paper man to Disney's short film, Paperman.
Credit: Marie Cardouat
http://mariecardouat.over-blog.com