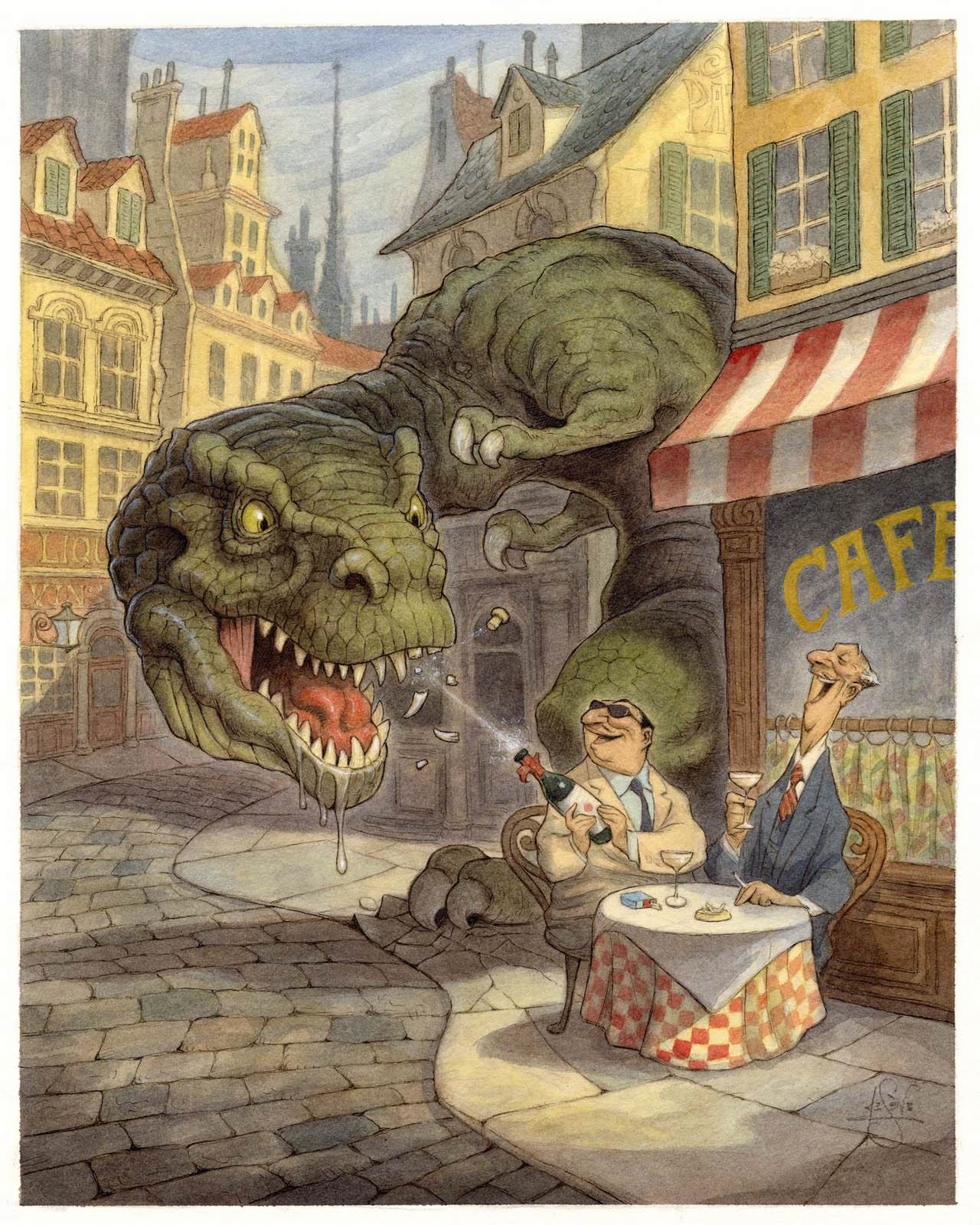 Where did the T-Rex come from?
Why is it looking at the two men?
Who are the men?
Why don't they look scared?
What do you think will happen next?
Give this image your own caption or news headline.
Credit: Peter de Sève
http://www.peterdeseve.com/
Peter de Sève is known for his work on Finding Nemo, Mulan, A Bug's Life, Tarzan, Monsters Inc, Ratatouille and Zootopia. He has won an Emmy Award for Outstanding Character Design and received 3 Annie Award nominations. He is best known for his many 'New Yorker' covers and for his character design work on Scrat from the Ice Age movies.