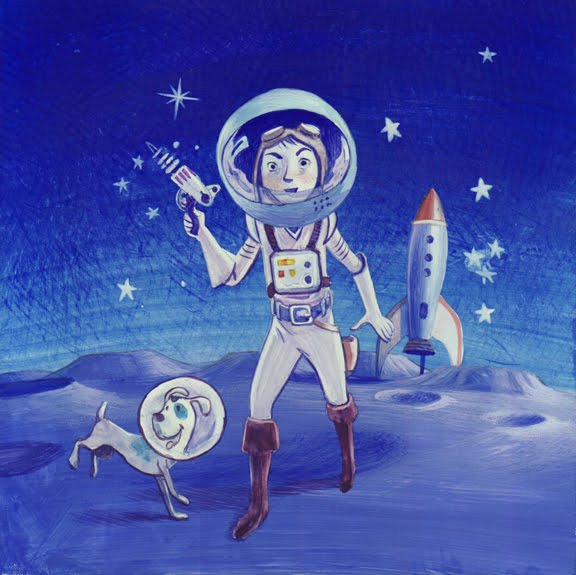 What can you see here?
Where are they? How do you know?
Where did they come from?
Why did they come to the moon?
What equipment does the man have? Why does he need it?
Do you think the dog enjoys being on the moon? Why? What about the man?
How long do you think they'll stay?
What will they do here?
Will anyone else join them?
Picture book link – Man on the Moon: A Day in the Life of Bob by Simon Bartram. Try comparing this image with the book – what are the similarities and differences?
Credit: Glenn Kim
Website
Facebook Page