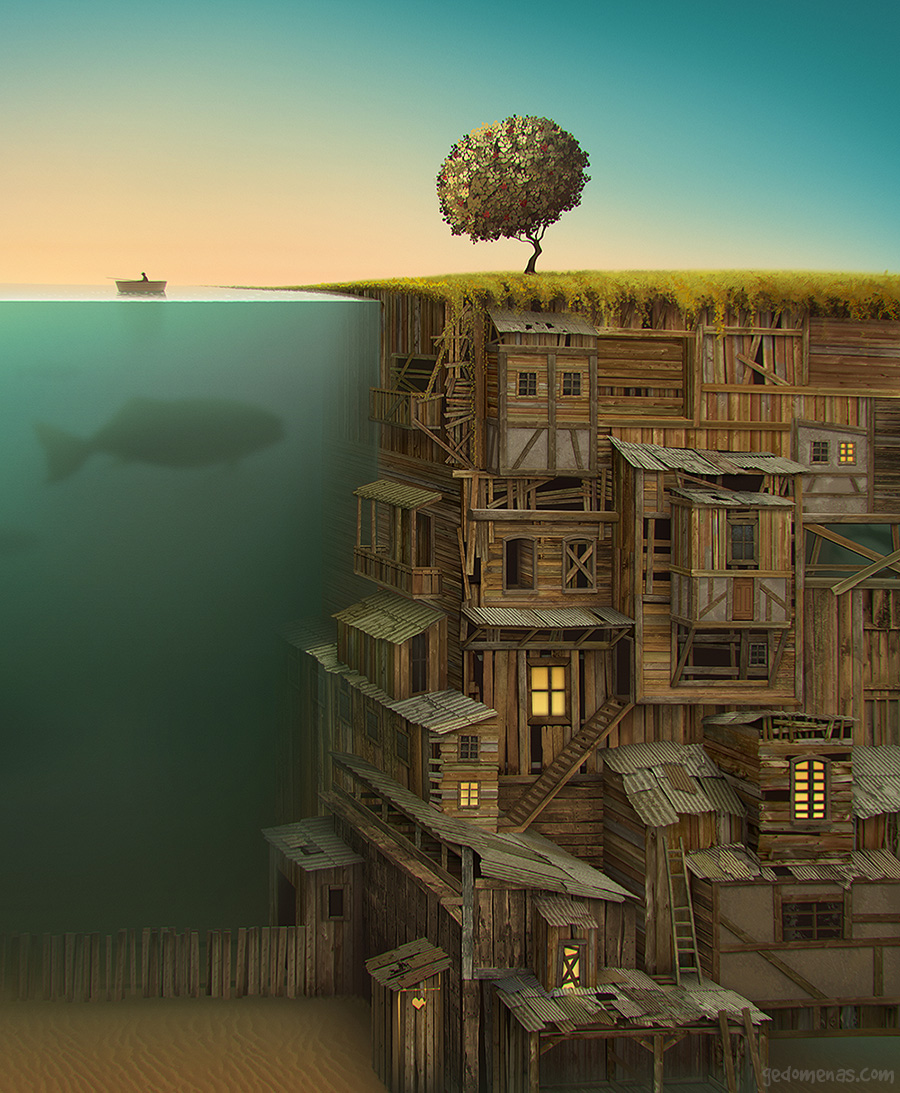 Describe this setting. How would you describe the buildings?
What do you notice about the water? How is it staying in that form?
Who is the person in the boat? Do they know what's beneath them?
Do people walking on the grass at the top know that the buildings are underneath the ground?
How do people get to this place?
Who lives here?
Explain what you like and dislike about this setting.
Grammar/spelling link: What does the prefix sub- mean? Which other words could apply to this picture?
Grammar link: Prepositions. Explore the difference between 'under', 'below' and 'beneath'.
Credit: Gediminas Pranckevičius
http://www.gedomenas.com/