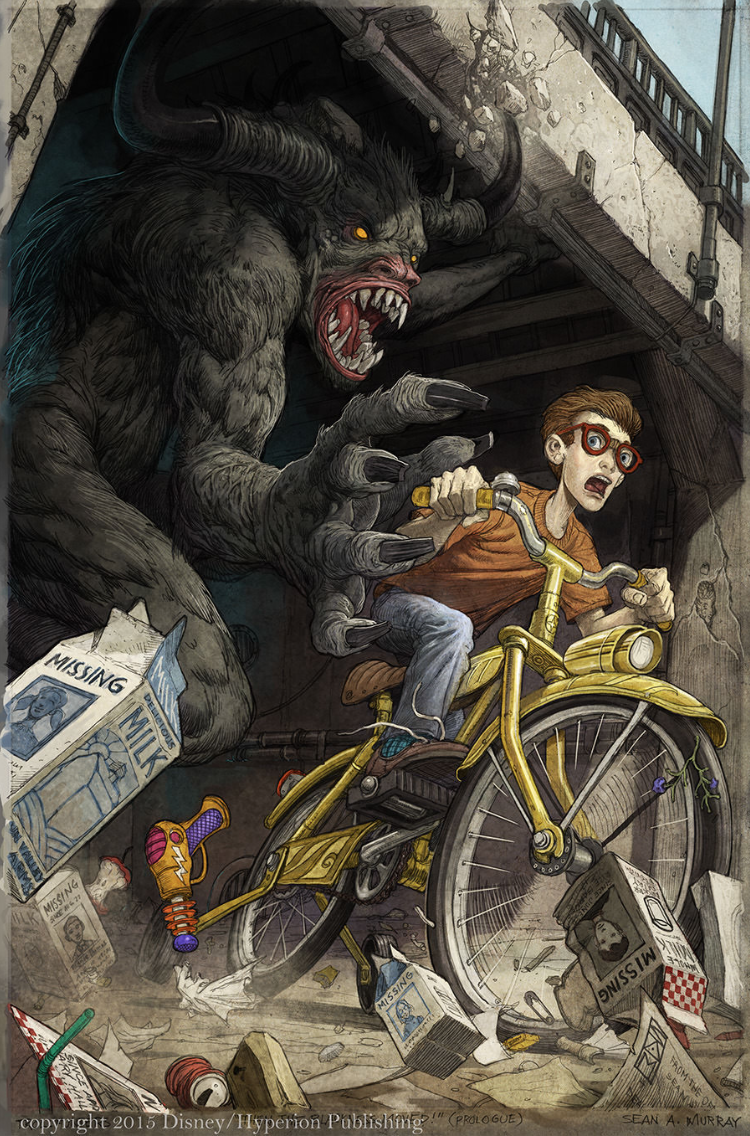 What is the 'thing' under the bridge?
Where did it come from?
Has it always been there?
Why did the boy ride his bike here?
Do you think he's going to get caught?
Why are there lots of milk cartons with pictures of missing children on the sides? What happened to those children?
Credit: Sean Andrew Murray
© 2015 Stygian LLC
http://seanandrewmurray.com