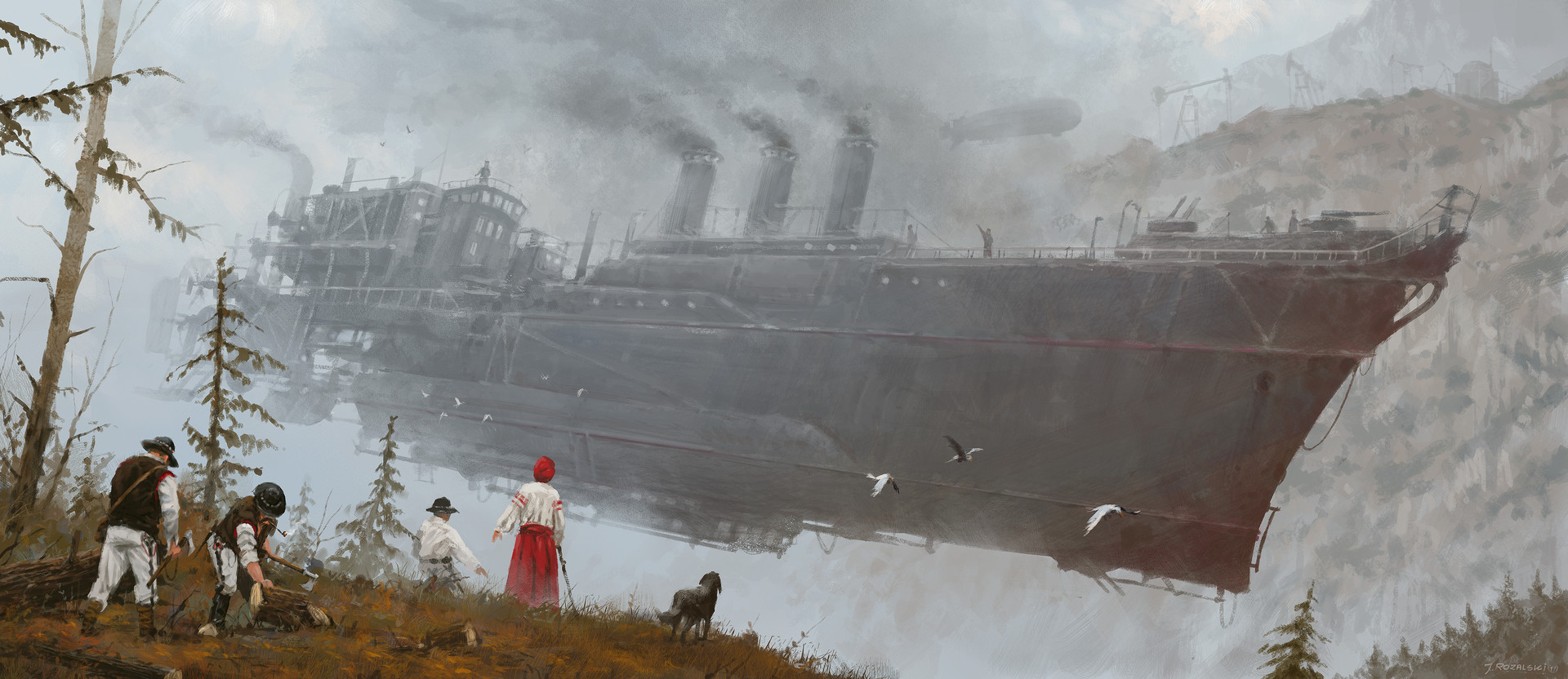 How many people can you see in the picture?
What are they doing? Are they all doing the same thing?
Who is working?
What is this ship? How is it floating? Where is it going? Who is onboard? Are there more of these airships?
Were the people in the foreground expecting to see it? Have they seen it before?
Where and when is this taking place?
Credit: Jakub Rozalski
Website – not all images suitable for children