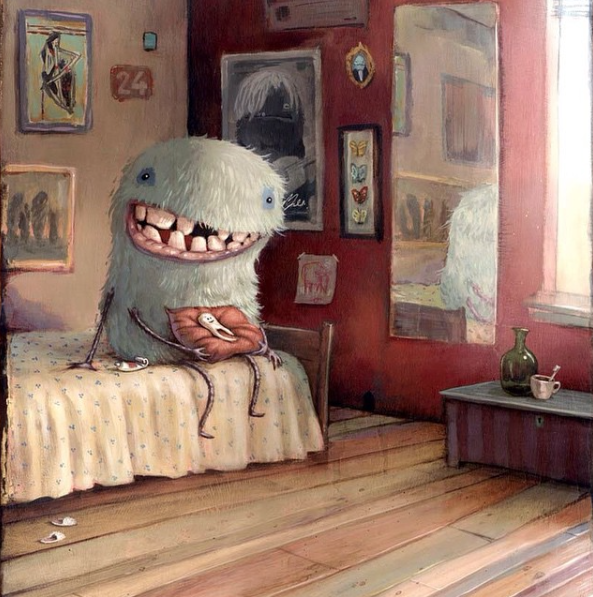 What is the monster holding? Why?
How old do you think the monster is?
How does it feel about losing its tooth? Do you think this is the first tooth it's lost?
What is the monster going to do with the tooth?
Do monsters have a tooth fairy? Is it different to 'our' tooth fairy? What might the tooth fairy leave the monster in return for the tooth?
Science & PSHE link: Teeth, and how to take care of them.
Credit: Mateo Dineen
http://www.mateo-art.com/