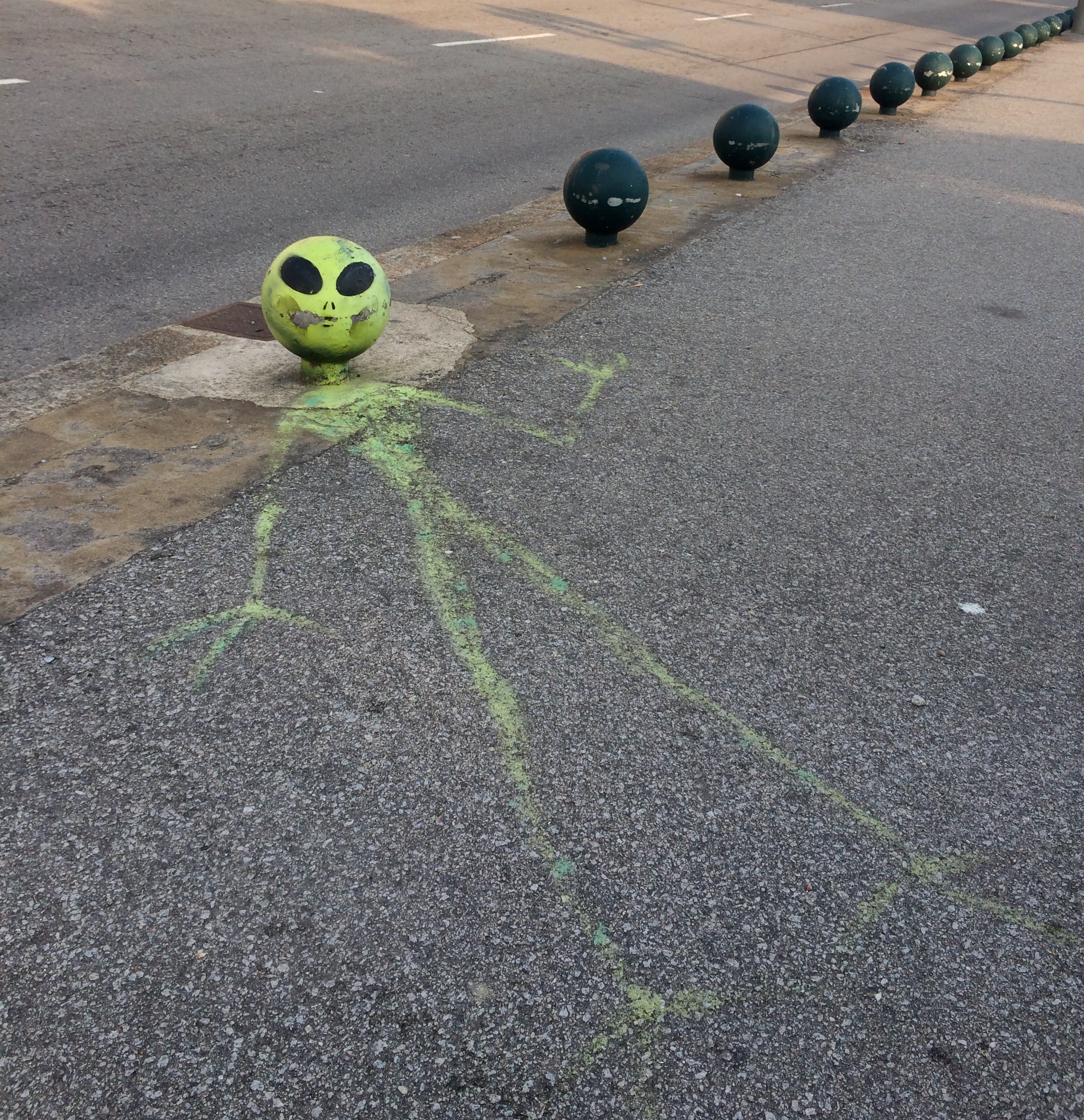 What can you see? Describe this photograph to someone who can't see it. When you've finished, show them the picture and ask them if it's what they imagined.
What is it? How did it get here?
Is it alive? Can it speak? Can it move?
What might it say to people who pass by?
Give the photograph a new name and explain your choices.
Is this art? What makes something a piece of art?
Credit: Sam Daunt