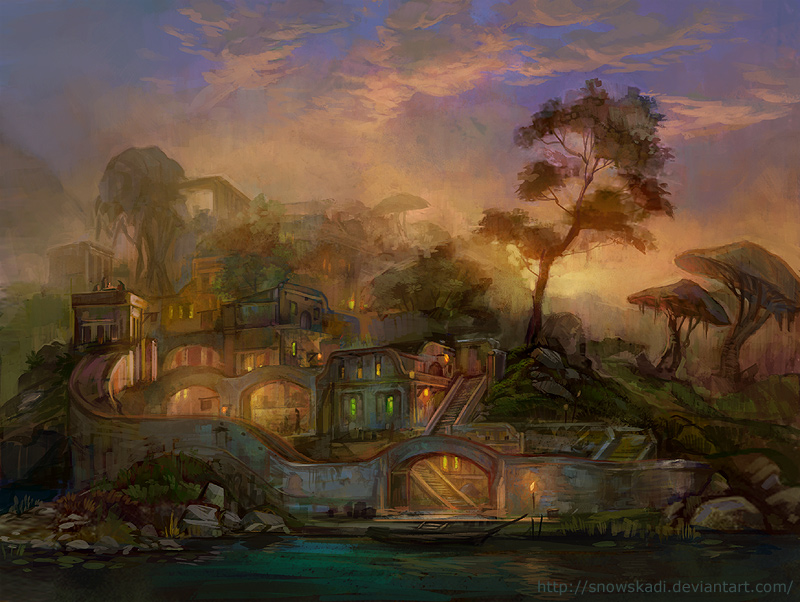 Describe this setting. Consider the buildings (shapes, sizes, materials, colours), the landscape and wildlife.
Who lives here? Is there more to this place that we can't see?
Why are there so many archways and walkways?
Who is in charge here?
Where does the river lead?
Is this in the past, present or future?
Is this similar to any place you know? How similar/different is it to your hometown?
Would you like to visit this place? If you could, what would be the first thing you'd do?
What kind of writing could you use this setting in?
Credit: SnowSkadi