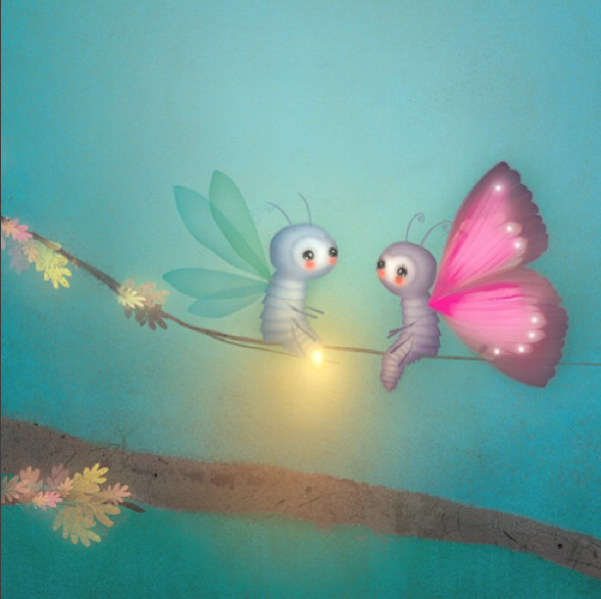 Use the Zone of Relevance  to sort the vocabulary. Which words are the most relevant to the picture? Which are the least? Now use some of this language to write a description of the picture.
What are the creatures doing?
How are they similar? How are the different?
Are they butterflies or fireflies, or something else?
What might they be saying to one another?
Why is the picture called 'Flutters'?
Credit: Lisa Evans
www.firefluff.com