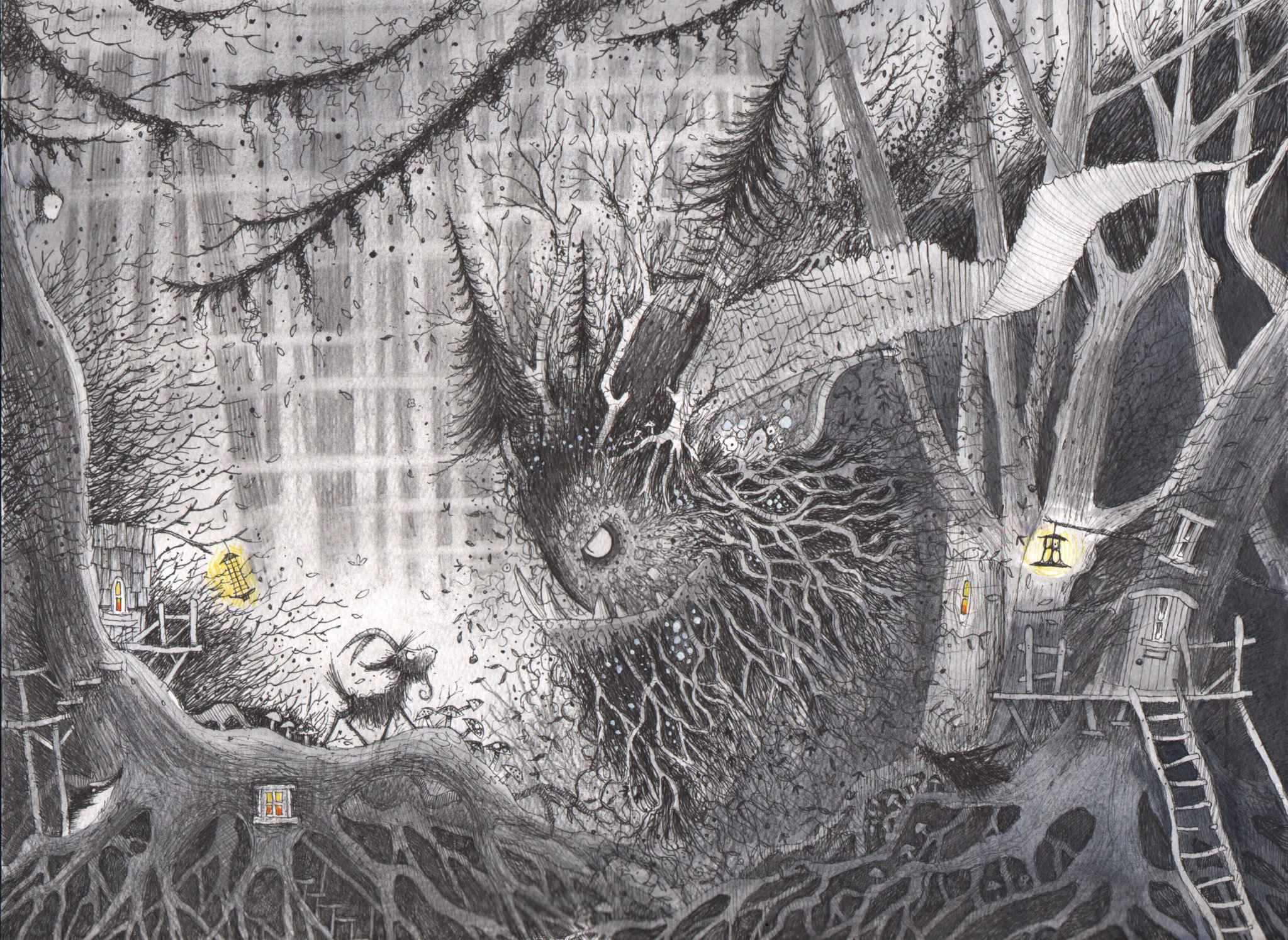 What can you see in the picture? Try to find the details.
What is the goat doing?
Has it seen the monster before?
Does the goat live here?
Where did the monster come from?
What might they be saying to one another?
Why are there some other animals watching on?
What do you think will happen next? Why?
Share the story of The Three Billy Goats Gruff and answer the questions beneath the story. How does the story relate to this illustration? Which part of the story could this be? Is this how you imagined it?
Compare this image with this one: The Crossing. What's similar and what's different? There are more activities for exploring the story here too.

Compare this image with this one: Monster. How are the monsters similar/different?

Credit: Eric Heyman
Twitter