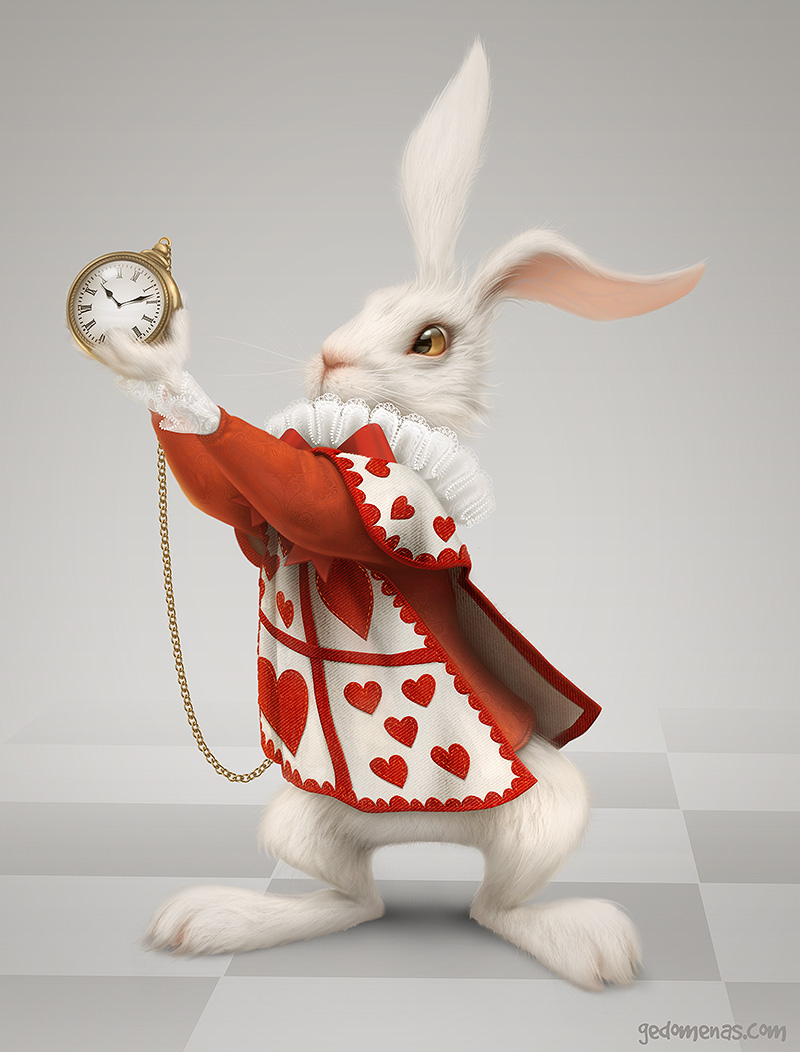 Why is the rabbit wearing these clothes?
Why is he holding a pocket watch?
Where is he from?
Is he a good or bad character?
What do you think his personality is like?
What kind of story does he belong in? Why?
This image could be used as an Alice In Wonderland hook.
Credit: Gediminas Pranckevičius
http://www.gedomenas.com/