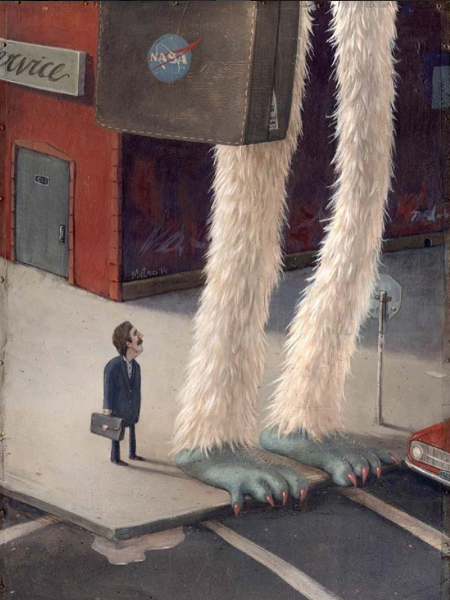 Who (or what) do the giant legs belong to? Stick this picture on a larger piece of paper and draw the rest of the scene.
What do you know about the creature? What can you infer?
Why is there a NASA logo on its briefcase? What is hanging out of the briefcase?
Where is it going? Why is it standing on the side of the road?
What is the man looking at? What is he thinking?
What are the similarities and differences in this picture?
Write some top secret NASA case files about this creature. Why is it here? Is it on a mission? What are its duties? Is it the only one? Are there any findings?
Credit: Mateo Dineen
http://www.mateo-art.com/