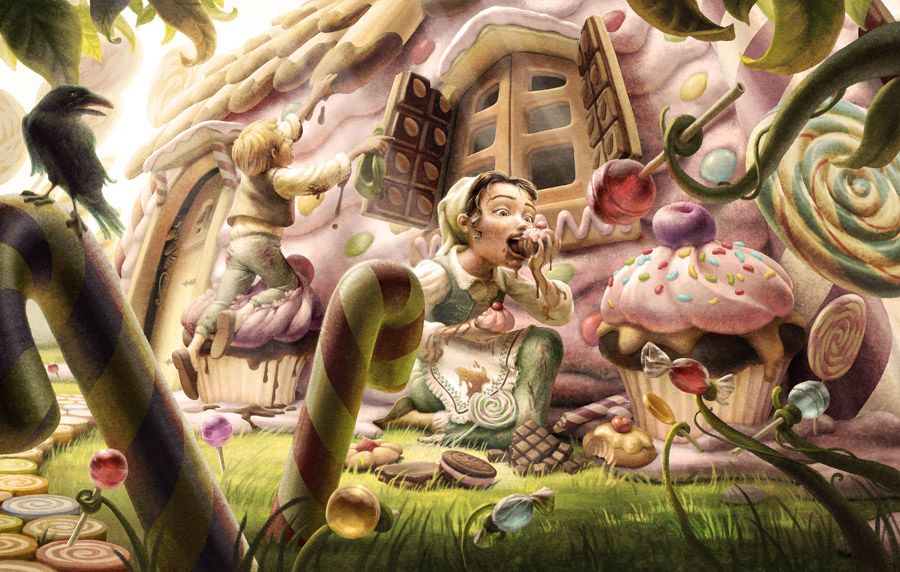 What can you see? Try to find something you're partner hasn't. (There are some close-ups below.)
What are the children doing? Why?
Why is this house made of sweets?
Who lives here? How do you know?
Who is peeking out from behind the door? Why is she hiding? Do the children know that she's there?
What's going to happen next?
Give the children some advice – be their fairy godmother!
What is the significance of the bird in the foreground (on the left)? Does it have an effect on the overall mood of the picture?
Tell this story from the bird's perspective.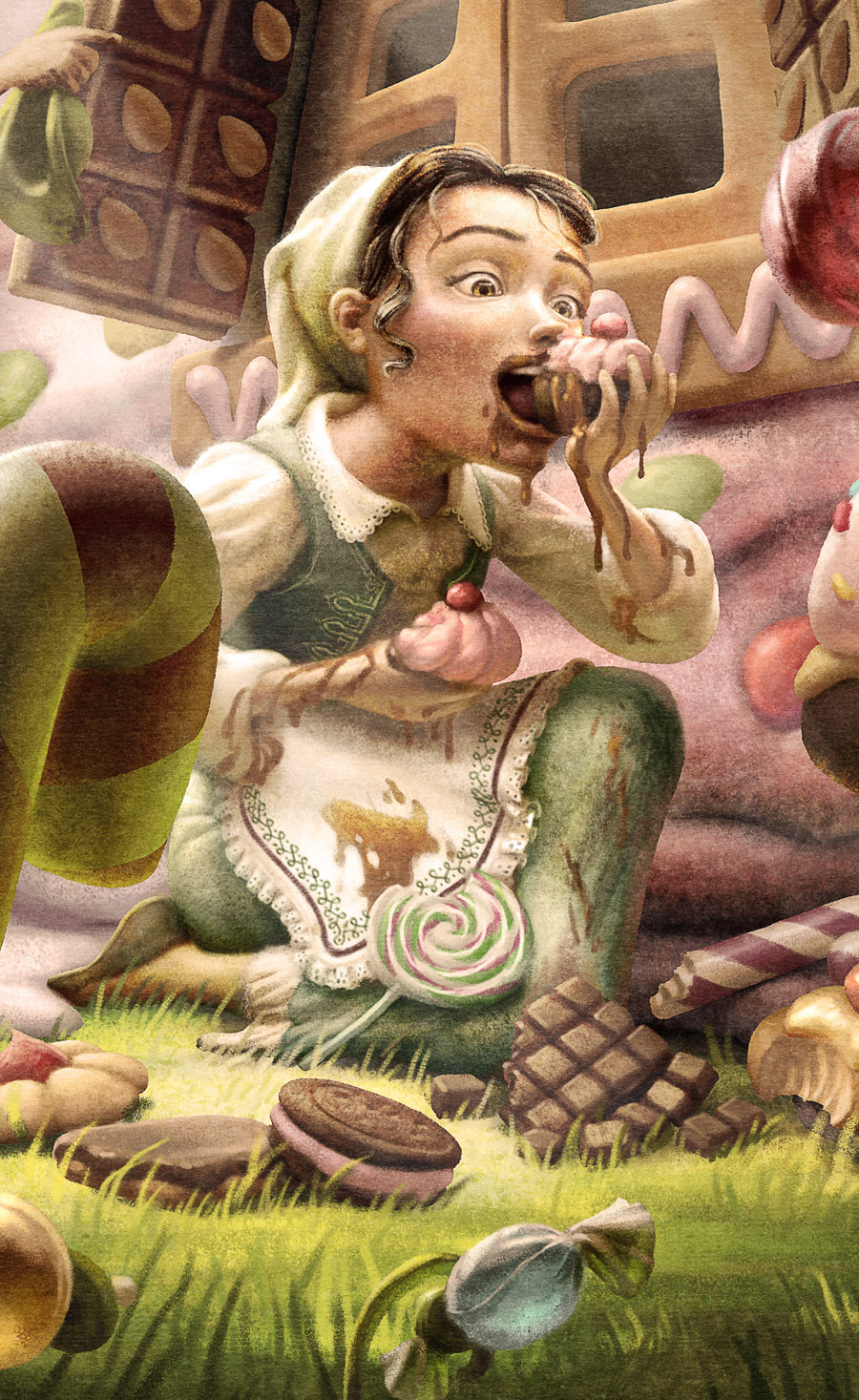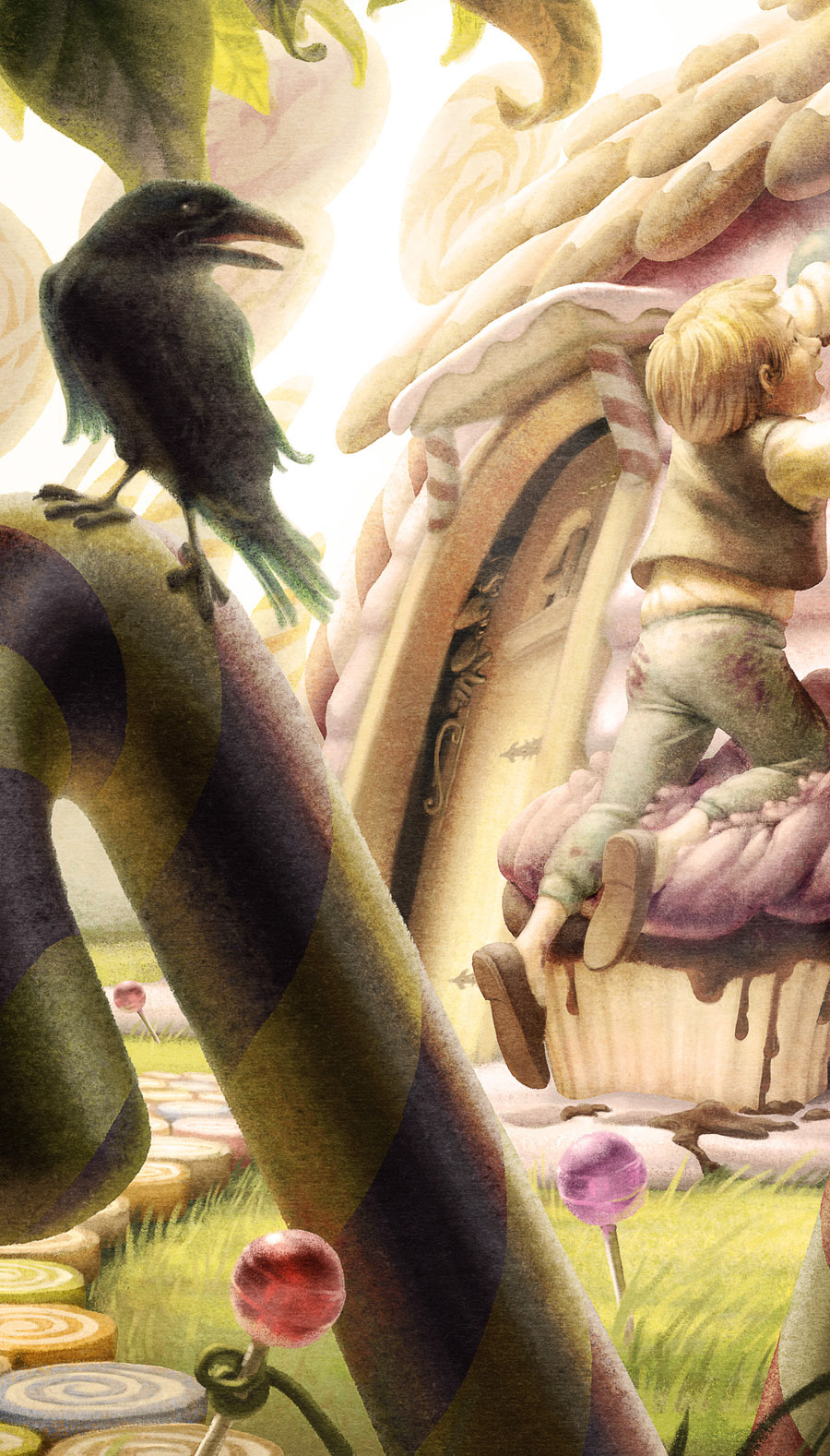 Credit: Oscar Ramos
Website – not all images are appropriate for children