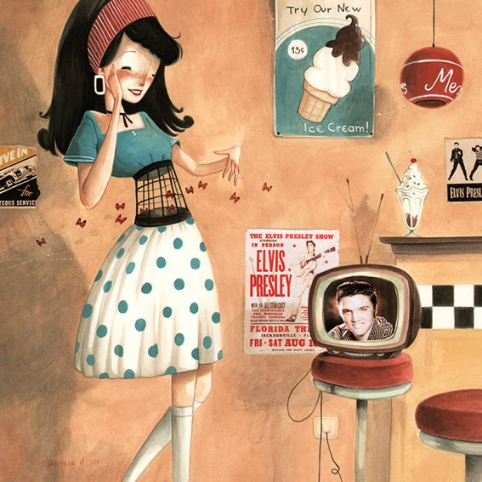 Where is this?
What is the woman doing?
What can you see? What can you infer about her? What does she like?
Why does she have two Elvis Presley posters? Who do you think the person on TV is?
Why is she touching the side of her face? Why does she have red cheeks?
Why is her stomach illustrated as a cage with butterflies both inside and outside of it?
What does it mean to have 'butterflies in your stomach'?
Why is she feeling this way?
Research and illustrate other idioms: Idioms for kids.
Credit: Daniela Volpari
https://danidani.carbonmade.com