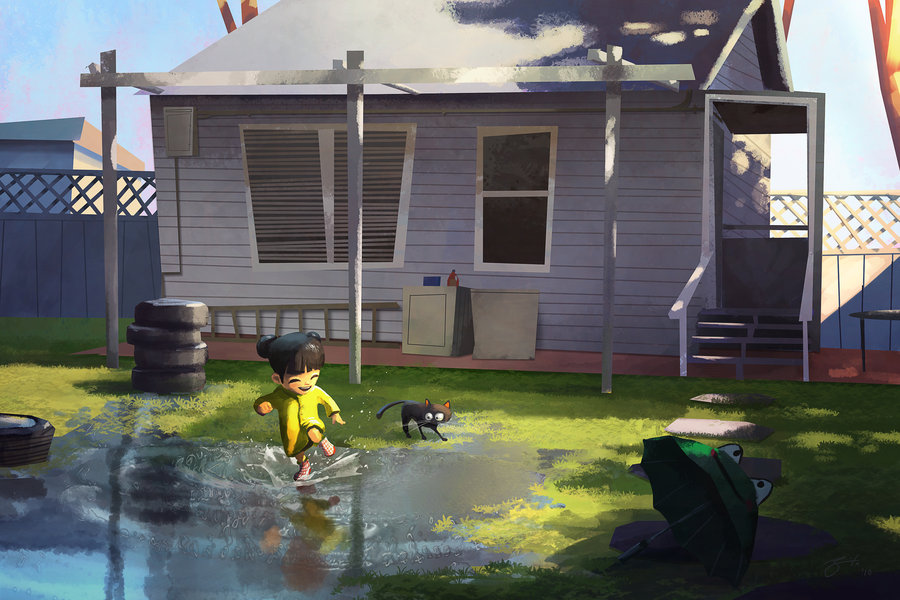 What is the girl doing? Why?
How does she feel about it?
How does the cat feel about what the girl is doing? Do you think the cat likes puddles?
Who lives here?
Why are there so many tyres in the garden?
Does anyone know that the girl is playing in the water? How will they react?
What does the title mean?
Credit: Goro Fujita
http://chapter-56.blogspot.co.uk