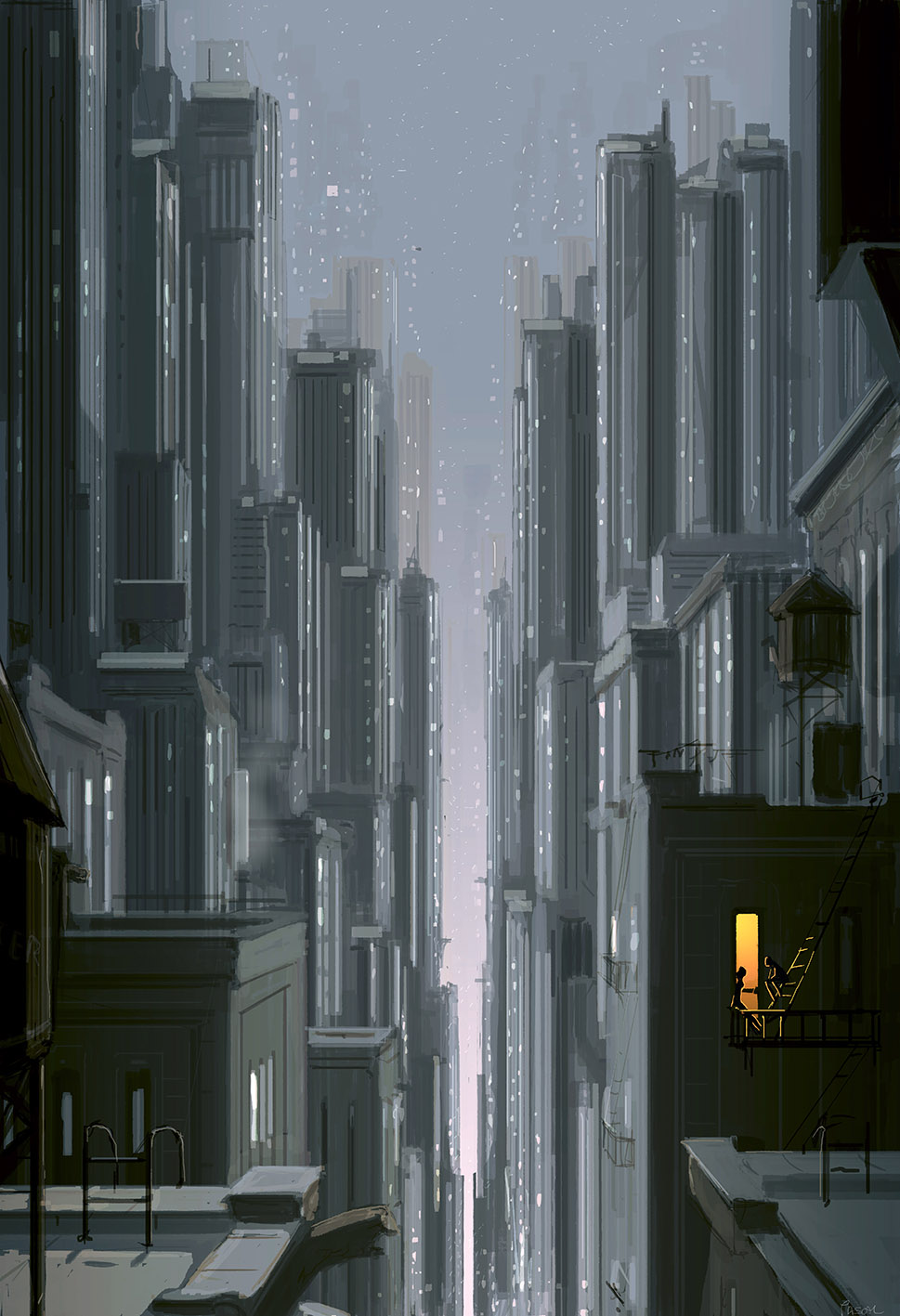 Write a sentence inspired by this picture. Choose which features to use:

an adjective (1 point)
a preposition (1 point)
a conjunction (1 point)
a fronted adverbial (2 points)
speech (2 points)
a prepositional phrase (2 points)
a relative clause (3 points)

Where do you think this is?
What time of year do you think it is? Why?
What are the people on the balcony doing?
What might they be saying to each other? Act out their conversation and use it to write a scene of a play script, or work on dialogue.
Why do you think the light behind them is a warm colour?
Credit: Pascal Campion
http://pascalcampion.blogspot.co.uk/