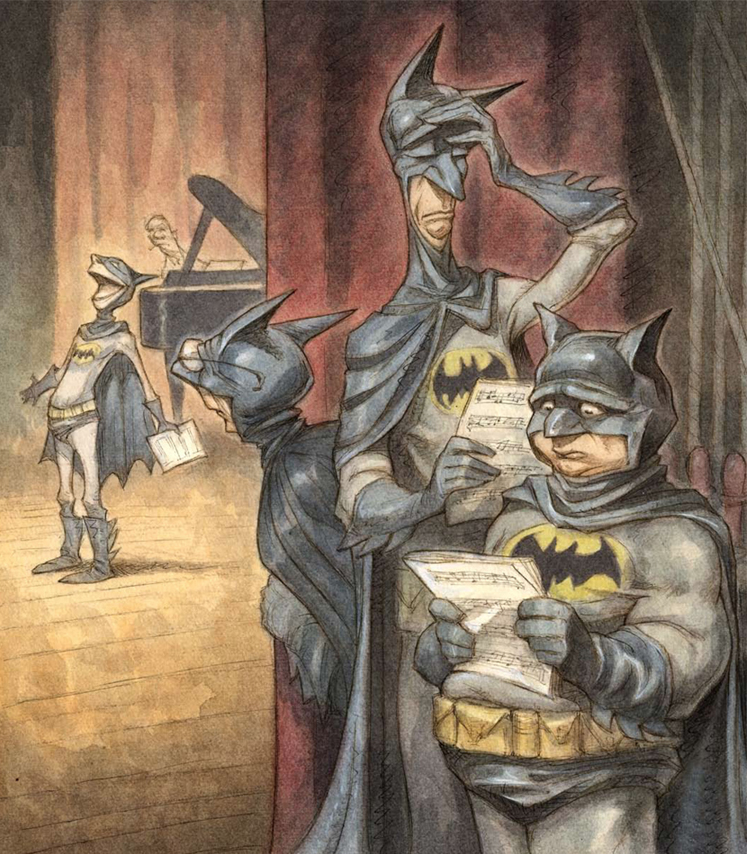 How do you know that these men are auditioning?
Which role are they auditioning for?
What do you think they need to do in the audition? What are they going to sing?
Who are they performing for? Who is in the audience?
How are the men waiting feeling? Are they all feeling the same? How do you know?
What might they be telling themselves to stay calm and confident?
Who do you think will make the best Batman? Why?
Imagine each man's backstory and life outside of this picture. What are they like? Who do they live with? Do they have another job?
Write this scene as a comedy. How will you make it funny?
Credit: Peter de Sève
http://www.peterdeseve.com/