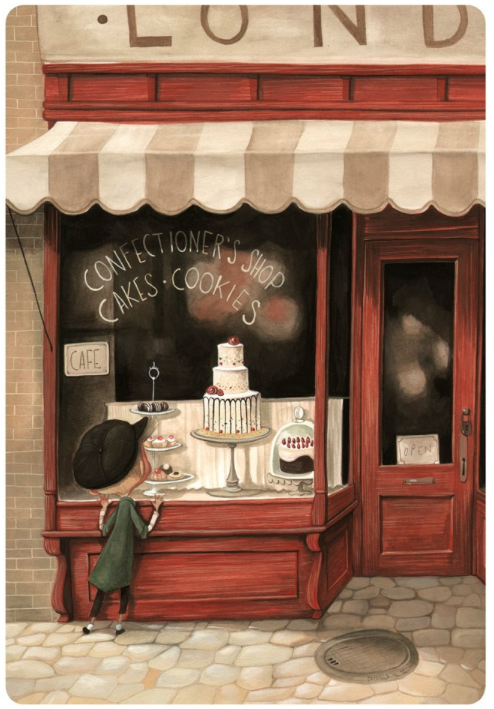 What is the boy doing? Why?
Why hasn't he gone inside the shop? Will he?
Do you think he's a good or bad character?
What do you know for certain about him?
What can you infer?
Imagine that the shopkeeper sees him at the window. Role play the conversation they might have. Now try it again, this time with a different outcome. (Writing opportunity: dialogue and/or play scripts.)
How do you feel towards the boy?
Credit: Daniela Volpari
https://danidani.carbonmade.com