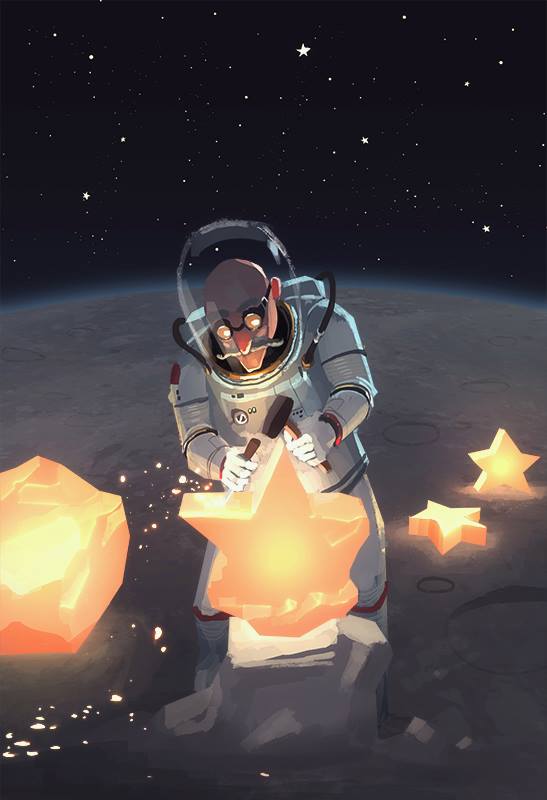 Without showing the title:
What do you think is happening here?
Who is the man? What is he doing?
Give this picture a title (hint: begin with 'how' or 'why').
Show the title:
Using this picture, explain how stars are made.
What are stars made from?
Is this man the only person making stars?
Are there any specific tools or equipment needed to make stars?
How do the stars get into the sky when they're ready?
How long do they last?
Are there any warnings or tips for people who may want to try it?
Writing: Explanation text – How stars are made
Picture book link: The Wonder by Faye Hanson – see 'the galaxy-makers' page.
Credit: Goro Fujita
http://chapter-56.blogspot.co.uk