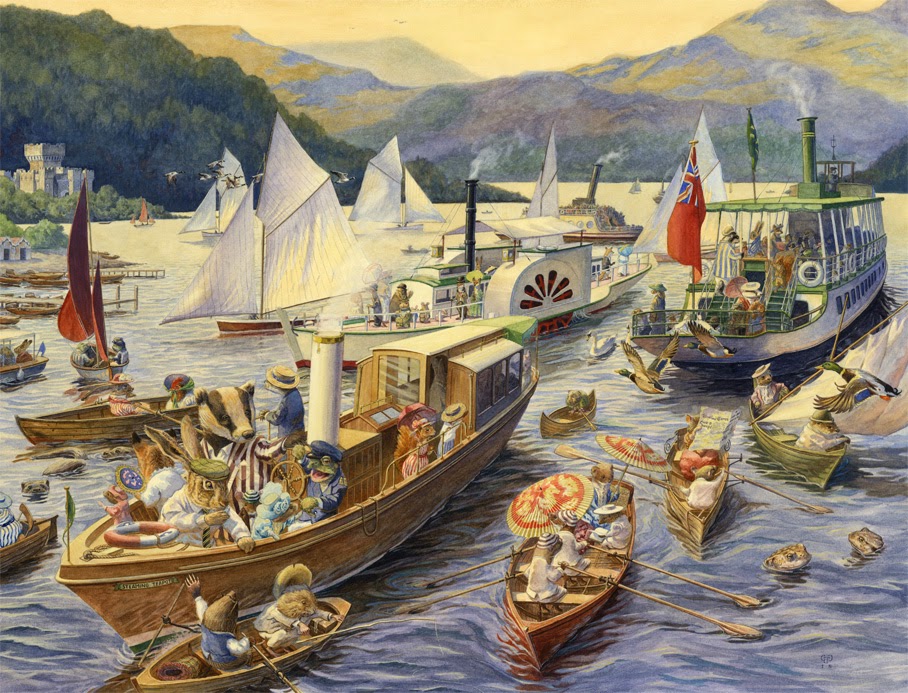 Grammar opportunities: Expanded noun phrases, prepositions, dialogue, conjunctions.
Why are there so many boats and animals on the lake?
Where have they all come from?
Describe the mood of the picture. How are the animals feeling?
What might you hear if you could 'unmute' the picture?
Where do you think this is?
Credit: Chris Dunn
www.chrisdunnillustration.blogspot.com