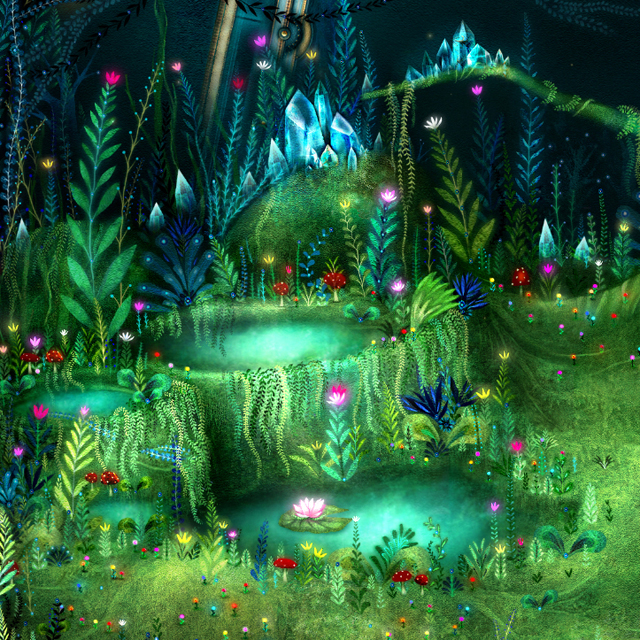 Describe this setting in as much detail as you can. Try to appeal to the listener's/reader's senses. You can use the vocabulary builder beforehand to help generate ideas.
Where do you think this is?
Is it a real place? Why/why not?
Is there anything surprising in this picture?
What kind of creatures might live here?
Would you like to go here? Why/why not?
Could you use this as a setting for a story? What kind of story would it suit?
Credit: Lisa Evans
From 'Growbot'
www.firefluff.com