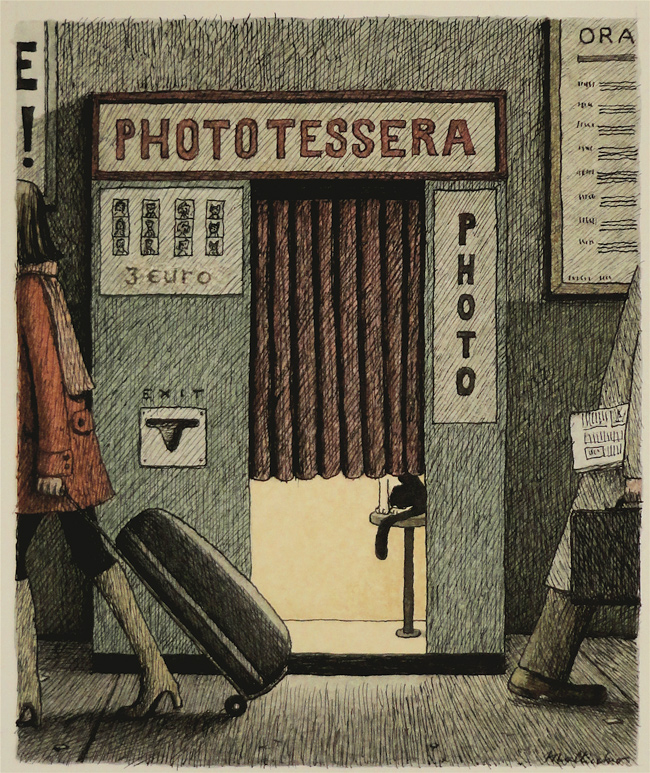 Where do you think this is? Which country is it set in?
Why is there a cat in the passport photo booth?
Is it having a photo taken? Why? Does it need a passport? Where might it be going?
Does anyone know that the cat is in there?
Do many cats use the photo booth? Is it allowed?
Tell this story – you might want to tell the story of the cat (perhaps in an interesting way, such as through a series of letters or newspaper clippings) or the story of the photo booth.
Credit: Franco Matticchio
Facebook page