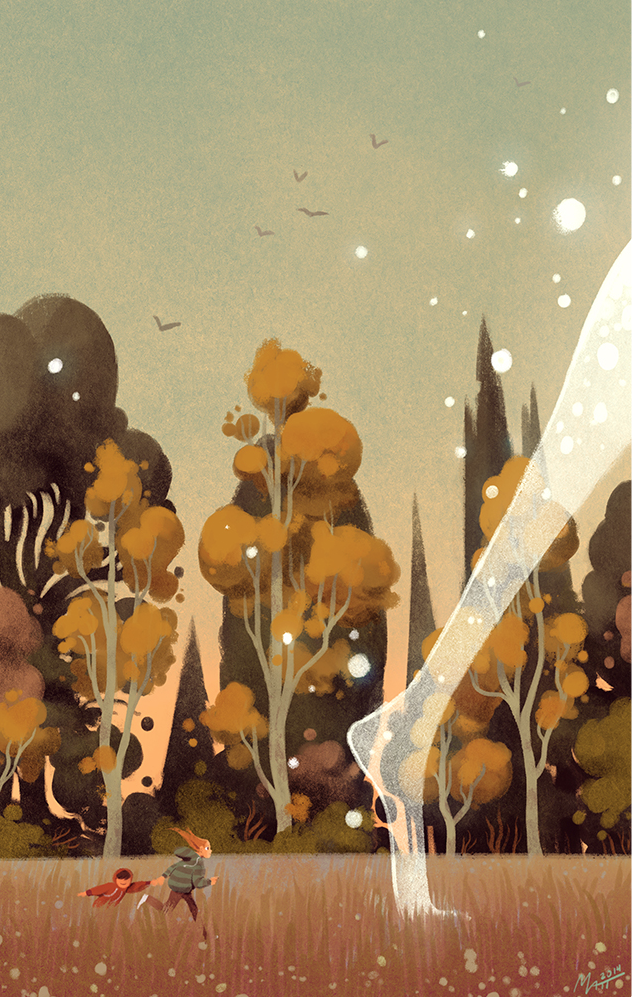 What can you see? What do you think is happening? What do you wonder? Record your ideas here: See think wonder.
What questions do you have about this picture?
Who does the giant translucent leg belong to? Draw the whole character. Why didn't Matt Rockefeller show the whole person? What's the effect on you, as the viewer?
Where did they come from? What are they doing here?
Why are the boy and girl following that person?
Who is more interested in following? How do you know?
Why are they running?
How did they meet this person? Is this person a friend?
Where are they going?
Predict what will happen next, and after that.
Credit: Matt Rockefeller
www.mattrockefeller.com