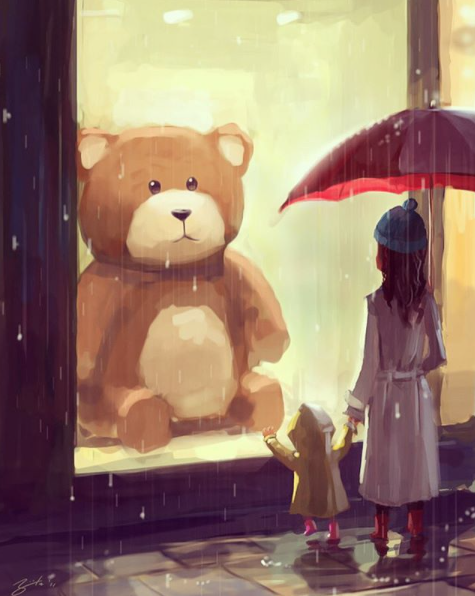 Where is this?
What time of day is it?
What are the people looking at? Why?
Is the bear the only thing in the shop?
Why is the child touching the window?
What are the people thinking?
What are they feeling?
Is the bear looking at them? Do you think the bear is thinking/feeling anything?
What do you think is going to happen next (today, tomorrow, further into the future)?
How does this picture make you feel?
Have you ever wanted something you couldn't have? What did you do about it?
Credit: Goro Fujita
http://chapter-56.blogspot.co.uk