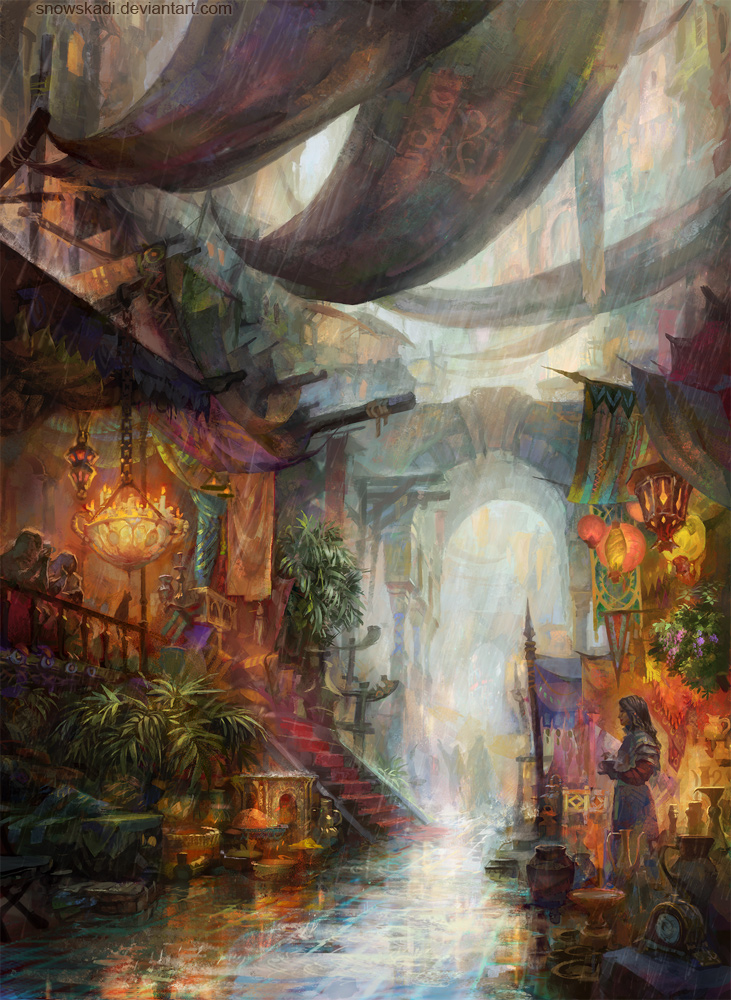 Describe this setting. Consider the sights, sounds and smells. Try to choose language that best reflects the picture. Challenge: Write a paragraph describing the setting, imagining that you are gradually zooming in on the smaller details.
Where do you think this is? What is this place?
Who are the people? What are they doing? Why are they here?
Look at the silhouettes of people in the background. What is that person pointing at?
Does this place often experience 'sudden rain'?
Is this a wealthy place? Is this a safe place? Is this a place you would like to explore with an adult, with a friend or alone? Explain your thoughts.
Credit: SnowSkadi
www.snowskadi.deviantart.com