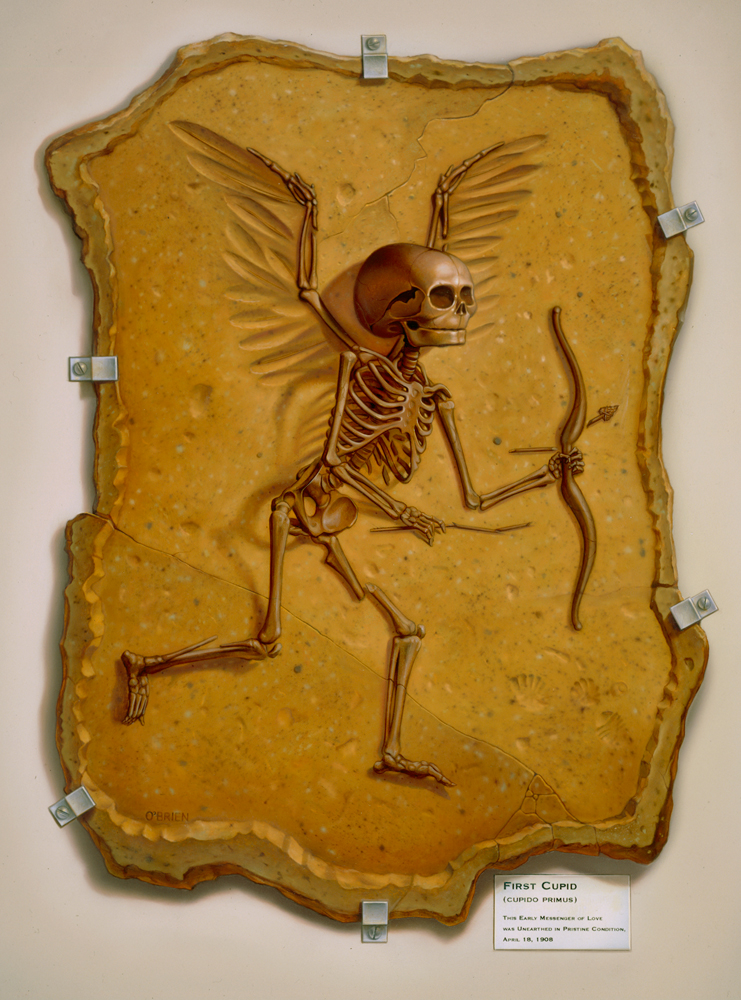 FIRST CUPID
(Cupido Primus)
This early messenger of love was unearthed in pristine condition,
Area 18. 1908
Who was Cupid?
Why is this called 'First Cupid'? Were there more?
When was First Cupid discovered? Who do you think discovered it?
When do you think this Cupid was alive?
Where do you think 'Area 18' is?
Where is this displayed?
Why does Cupid have wings?
Why was a messenger of love needed?
Write an explanation of how people used to fall in love with the help of Cupid.
Discuss whether is it right for Cupid to intervene in bringing people together, or whether we should just leave it to them.
Credit: Tim O'Brien
www.obrienillustration.com