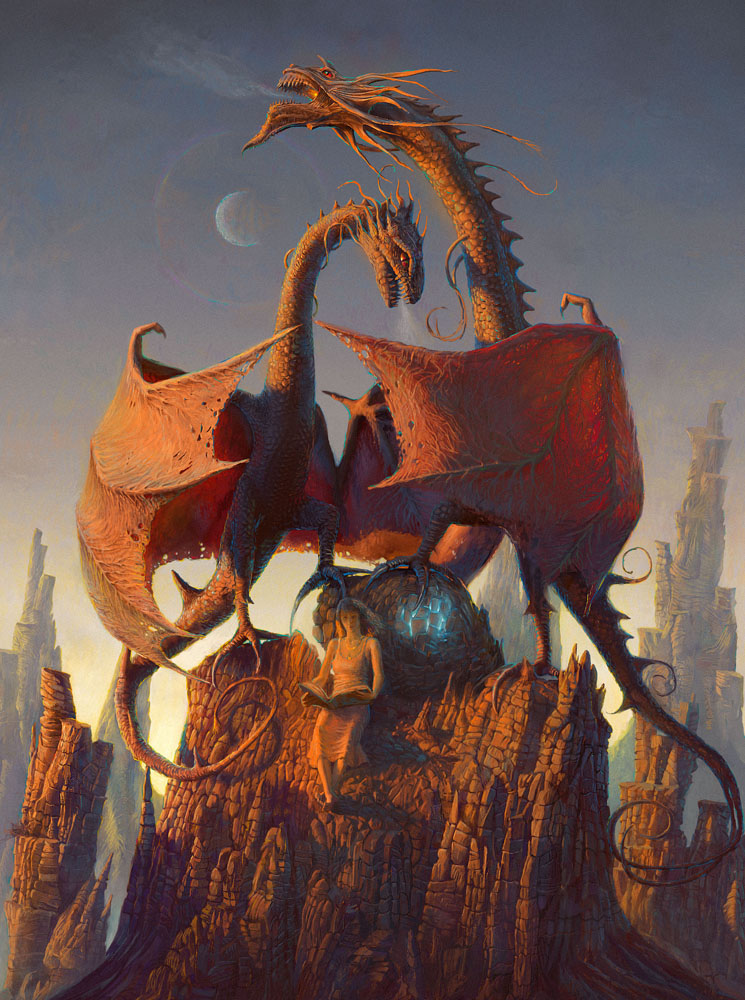 What is the lady reading?
Where is this?
Why is she here?
Does she feel safe?
What are the dragons doing?
How long have they been here?
Are there any others around?
What species of dragon is this?
What is special about the egg?
Create pages from the lady's book.
Credit: Andrew Ferez
Website – not all images suitable for children