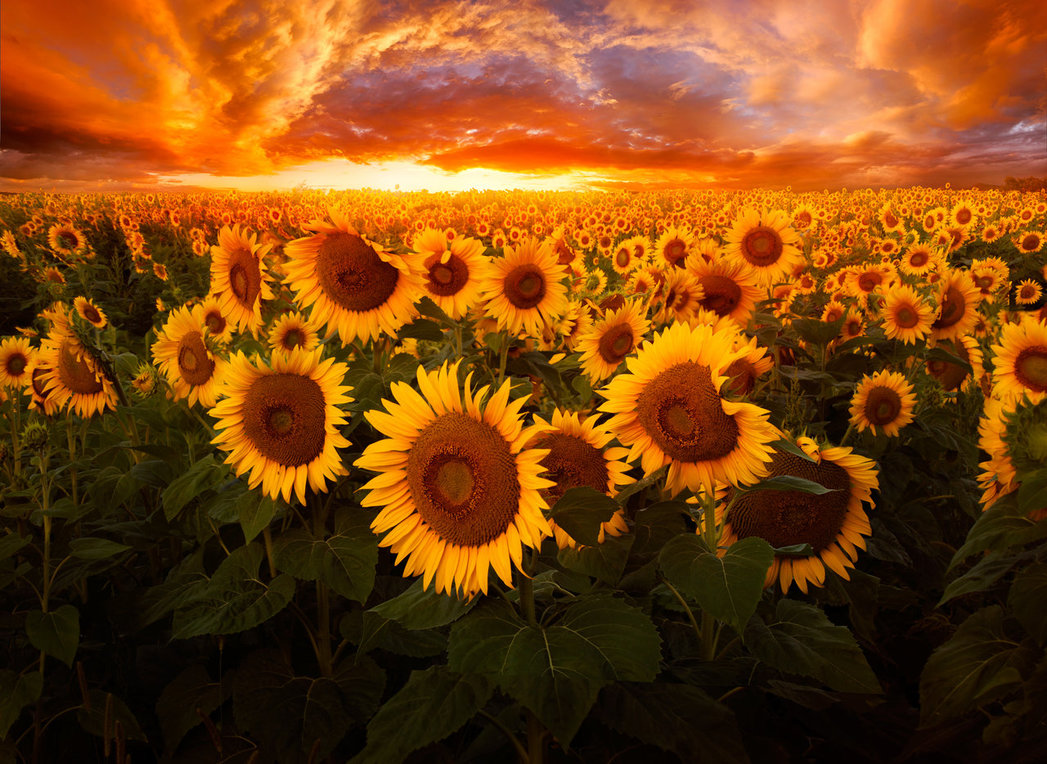 How do the colours in this photograph make you feel? Use the Zone of Revelance to sort your feelings.
What type of flower can you see?
What time of day is it?
Why are most of the sunflowers facing this way?
Describe the sunflowers using personification.
Science link: What do plants need to grow and survive? Do you think these flowers have all of those things?
How does a sunflower grow? Research the life cycle of a sunflower.
Credit: Adrian Borda