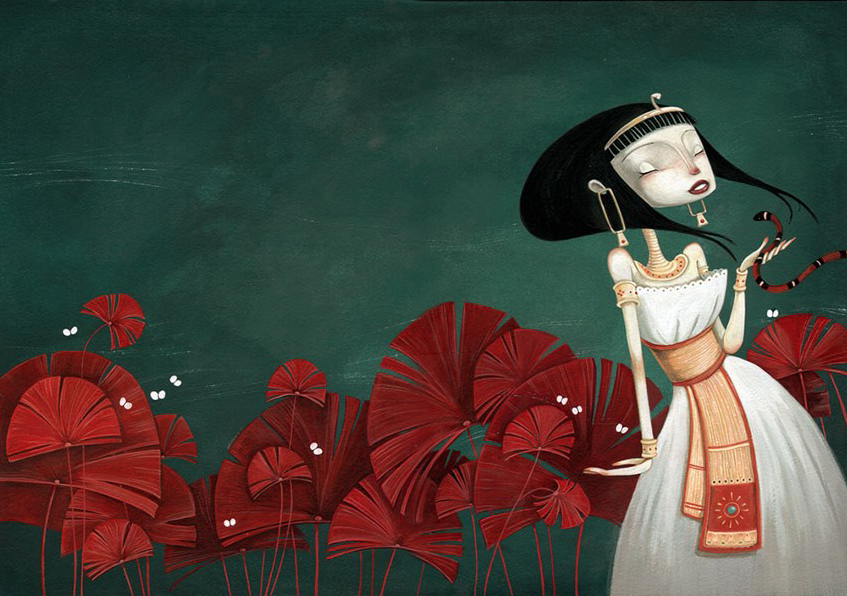 Describe this woman. What makes her different to women today/in your locality?
What does her clothing tell you about her?
Why does she have her eyes closed?
Why is she holding a snake?
Are there eyes in the background? Why?
How do you think she's feeling? What is she thinking?
History link:
Who was Cleopatra?
Why was she a good leader?
What problems did she have to overcome in her lifetime?
What can we learn from her?
Which point in her life do you think the picture represents?
Useful links:
If you could rule a country, what would you do?
Credit: Daniela Volpari
https://danidani.carbonmade.com