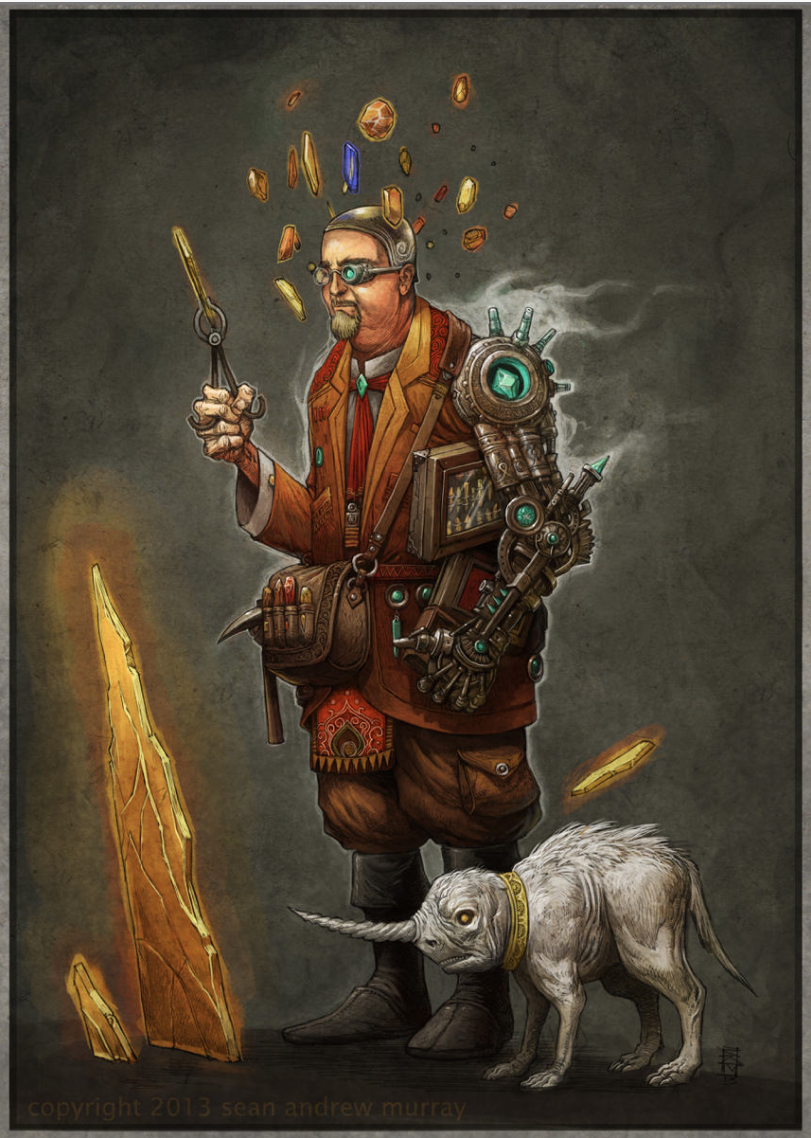 First, show without sharing the title.
Who is this man?
Why does he have so many unusual objects on his person?
Does he have a job? What does he do? Does he have any hobbies?
What is he looking for?
Why are there crystals floating around his head?
What happened to his arm?
What is the creature next to him? Does it belong to him? How do you know?
Share the title.
Credit: © Sean Andrew Murray
seanandrewmurray.com