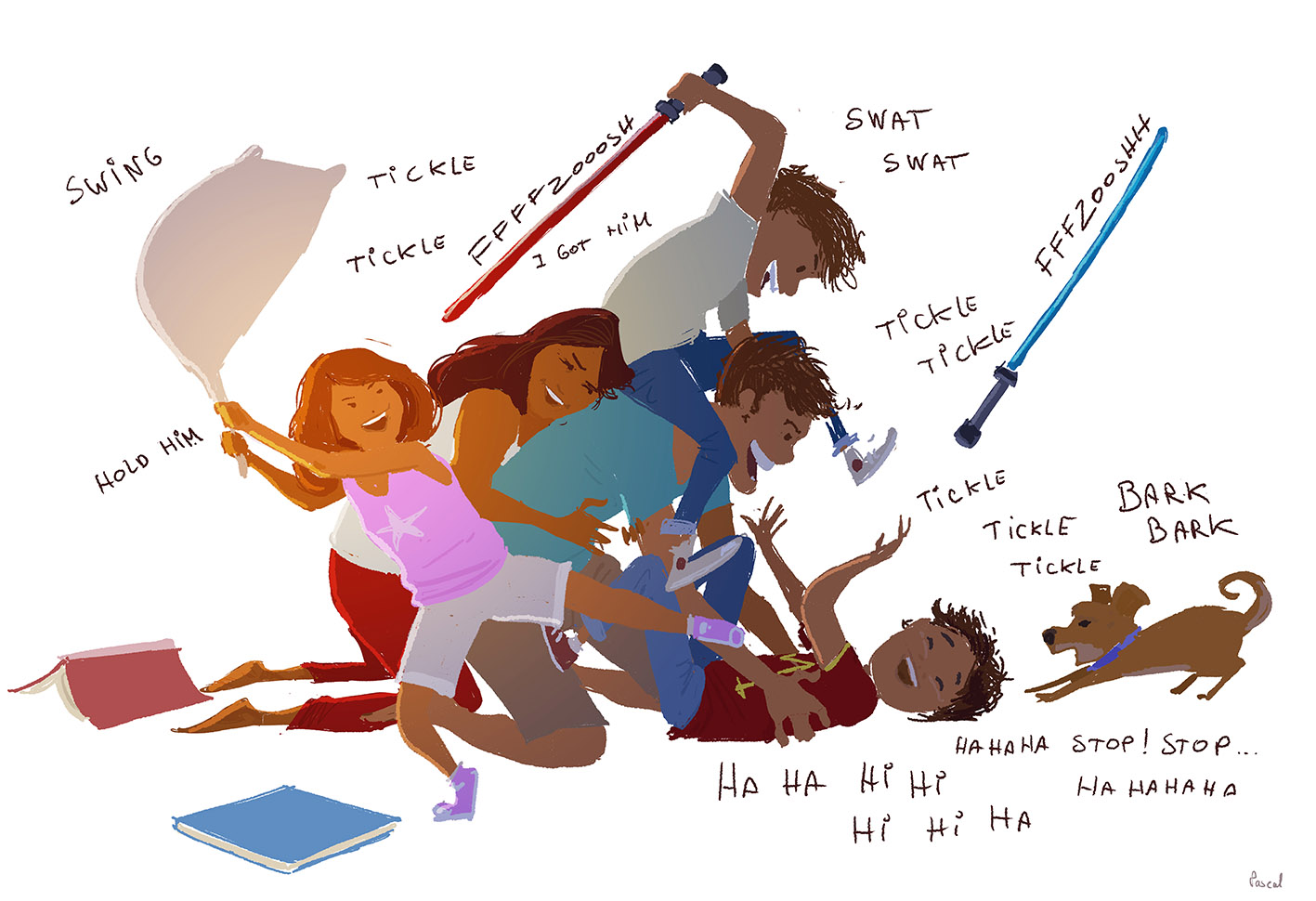 Grammar warm up: List all of the verbs in this picture. Can you think of any more to add? [e.g. laugh, smile, hold, hug…]
What are these people doing?
How are they related?
Who is saying the words of the title ('Go to bed!')?
Are they having fun?
What does your bedtime routine look like? Is there anything you would like to change?
Additional grammar links: Speech punctuation in sentences; the effect of punctuation (Go to bed. vs. Go to bed! vs. Go to bed?).
Credit: Pascal Campion
pascalcampion.blogspot.co.uk