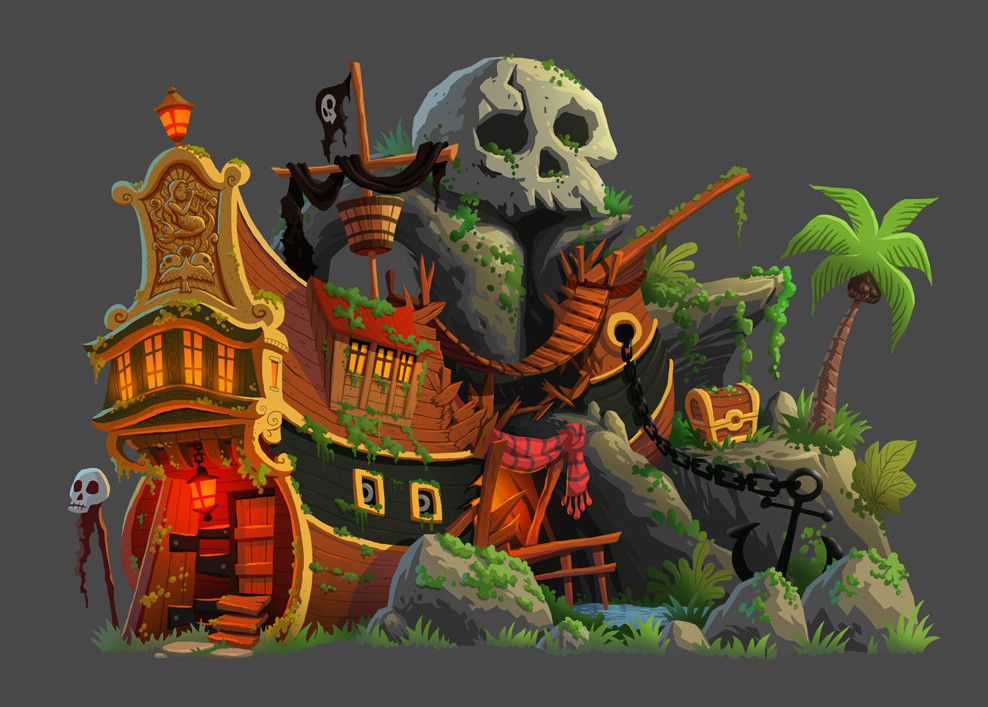 Describe this setting. Try to include all of the details that someone else might miss!
Who lives here? Draw the character(s).
Why do you think this person lives here? What makes this house suitable for them?
Think of a character who definitely wouldn't live here. Why wouldn't they?
What kind of story could this setting belong in?
Would it be good at the beginning of a story?
Writing opportunity: Persuasion
Write a property listing for this house. Imagine you are an estate agent and your job is to sell it – you must make it sound like the perfect home! Exaggeration is allowed, but it must still be true to the original building.
Credit: Petur Antonsson
https://www.artstation.com/artist/paacart