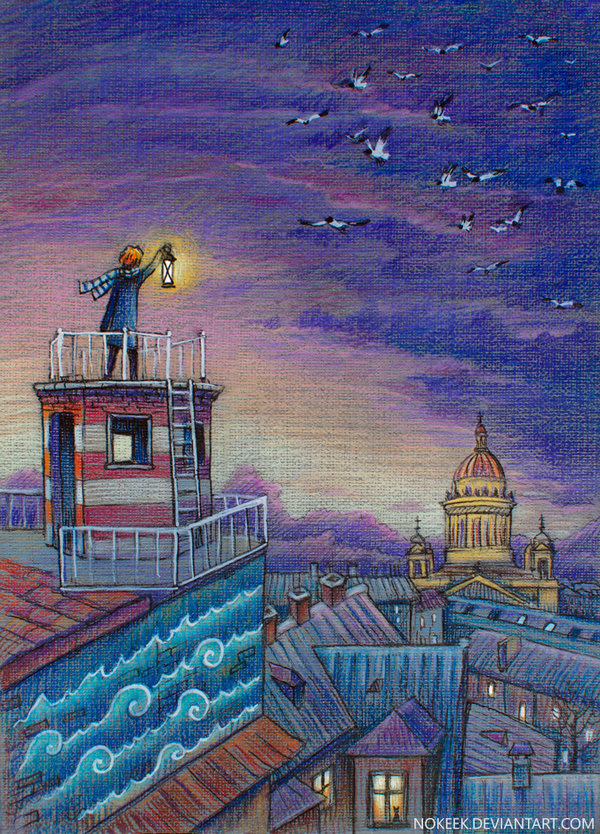 Where is this? What is the town called? How many people live here?
What buildings can you see? Does this tell you anything about this town?
Who is the person at the top of the 'tower'? Is that person the lightkeeper? How do you know?
What are they doing?
Is this person the only lightkeeper, or are there others?
Why does this town need a lightkeeper?
Is being a lightkeeper a job? What are the hours of work?
Why are there so many birds here?
Credit: Lena Gnedkova
http://nokeek.deviantart.com