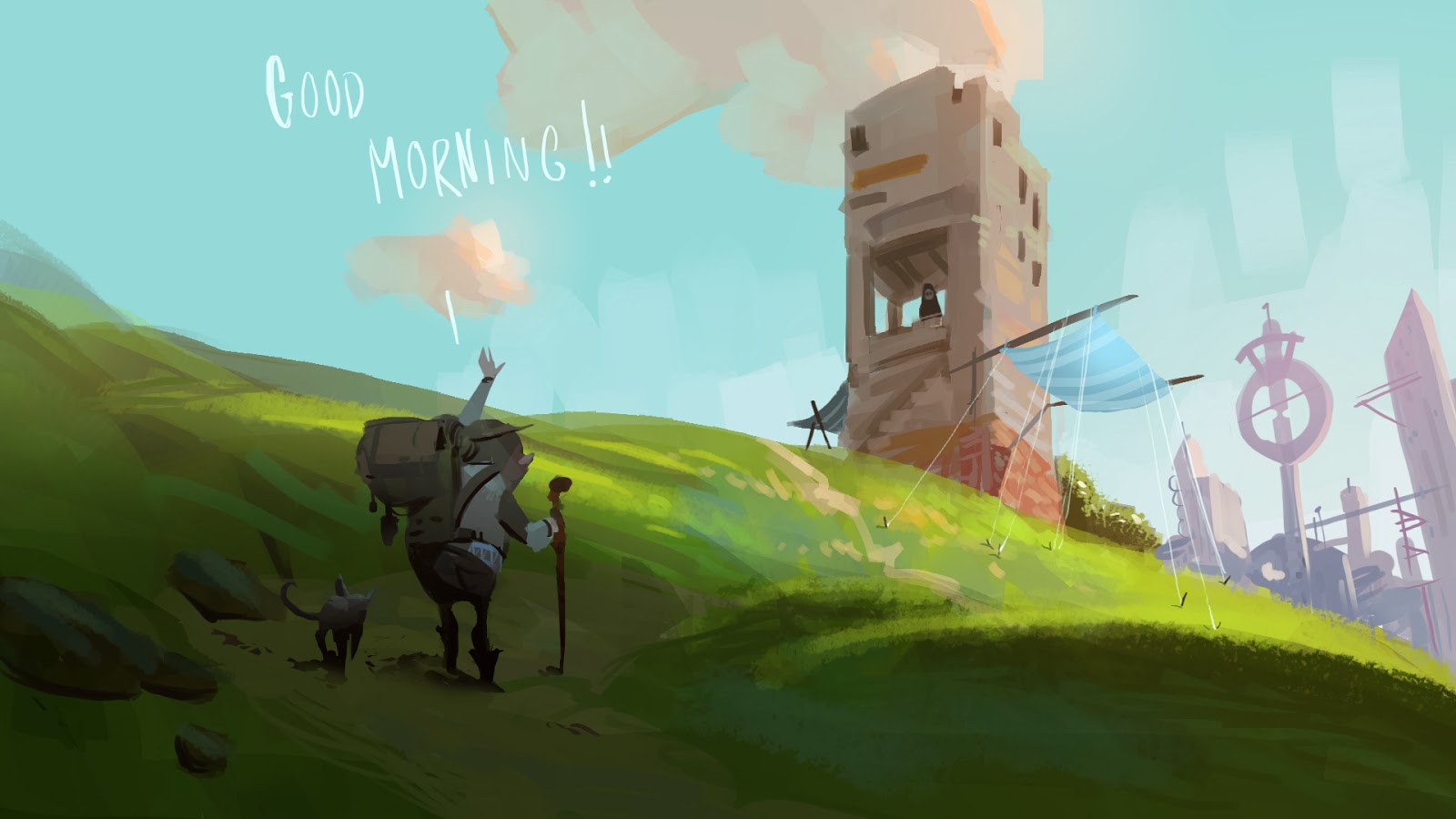 Who is this?
What is he carrying in his backpack?
How long has he been travelling for?
Why is he holding a stick?
Does the dog belong to him?
Who is in the tower? What is their job?
What might they say back?
Where is this? What lies beyond the tower?
Credit: Chaichan Artwichai
Website – not all images suitable for children