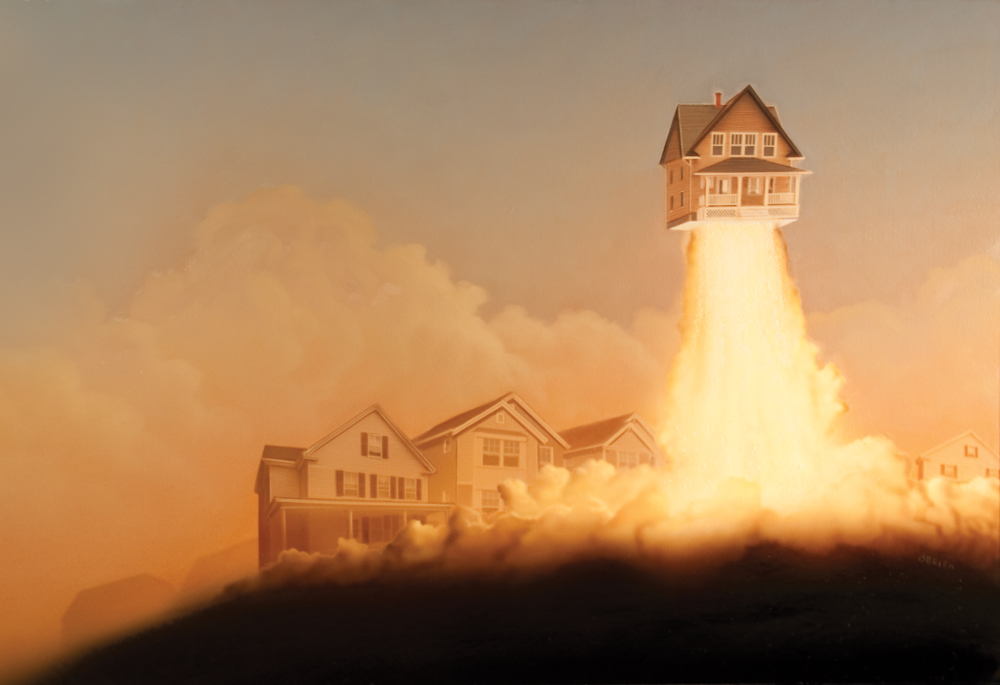 What is happening here?
Why is the house taking off?
Is this house special?
Is there anyone inside the house?
What about the other houses? What do the neighbours think? How are they reacting?
What will happen to the house?
Use this sheet to make predictions.
Role play the scene, taking different characters (e.g. someone in the house, a neighbour, someone driving up the street, a local police officer, a local reporter…). Consider the before, during and after.
Write a news report (or film a 'Breaking News' broadcast) entitled 'Lift Off'. What are the facts? Would you include any opinions? Whose?
Link to 'The Mysteries of Harris Burdick' by Chris Van Allsburg- The House on Maple Street ('It was a perfect lift-off.'). What's similar and what's different? Why is this idea a good stimulus for writing?
Credit: Tim O'Brien
www.obrienillustration.com