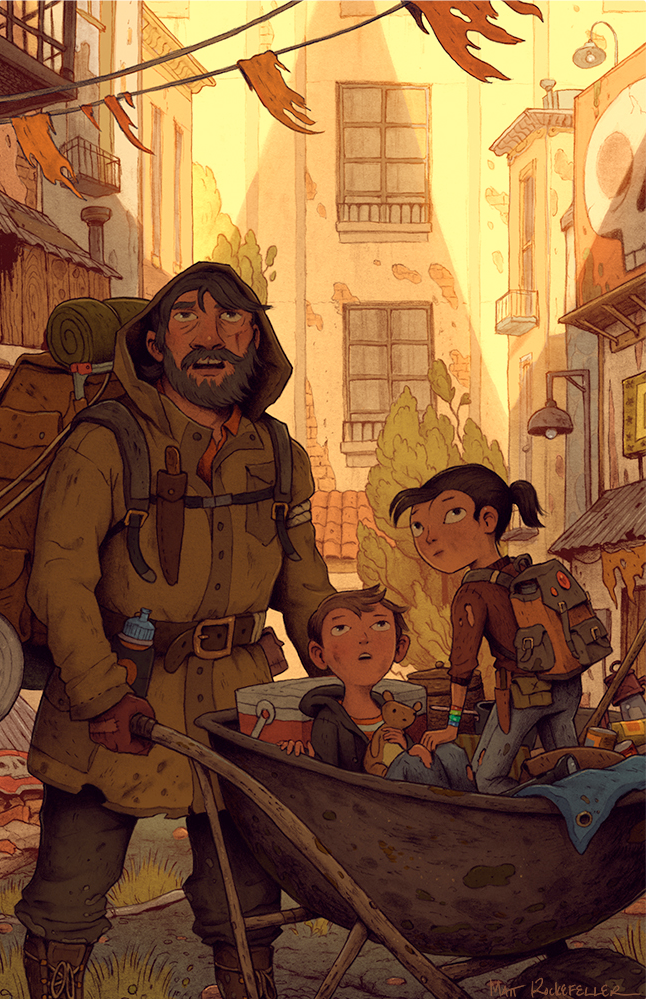 What can you see? What do you think? What do you wonder? Record your ideas here: See think wonder.
Example literal questions: What is the boy carrying? What are the children sitting in? What is the man carrying on his belt?
Example inferential questions: Why is the man wearing gloves? Where is this? Why is the boy holding a teddy bear? What might be in their bags? Why? Why are their clothes so torn and dirty?
What has happened here?
How are the three people related?
How long have they been travelling for?
Where is everyone else? Is anyone inside the buildings? Why aren't they out in the street?
What are they all looking at? How do they feel about it?
What does the skull symbol (on the building and on the floor) represent?
What does 'harbinger' mean? Why is that the title of this picture?
Credit: Matt Rockefeller
www.mattrockefeller.com