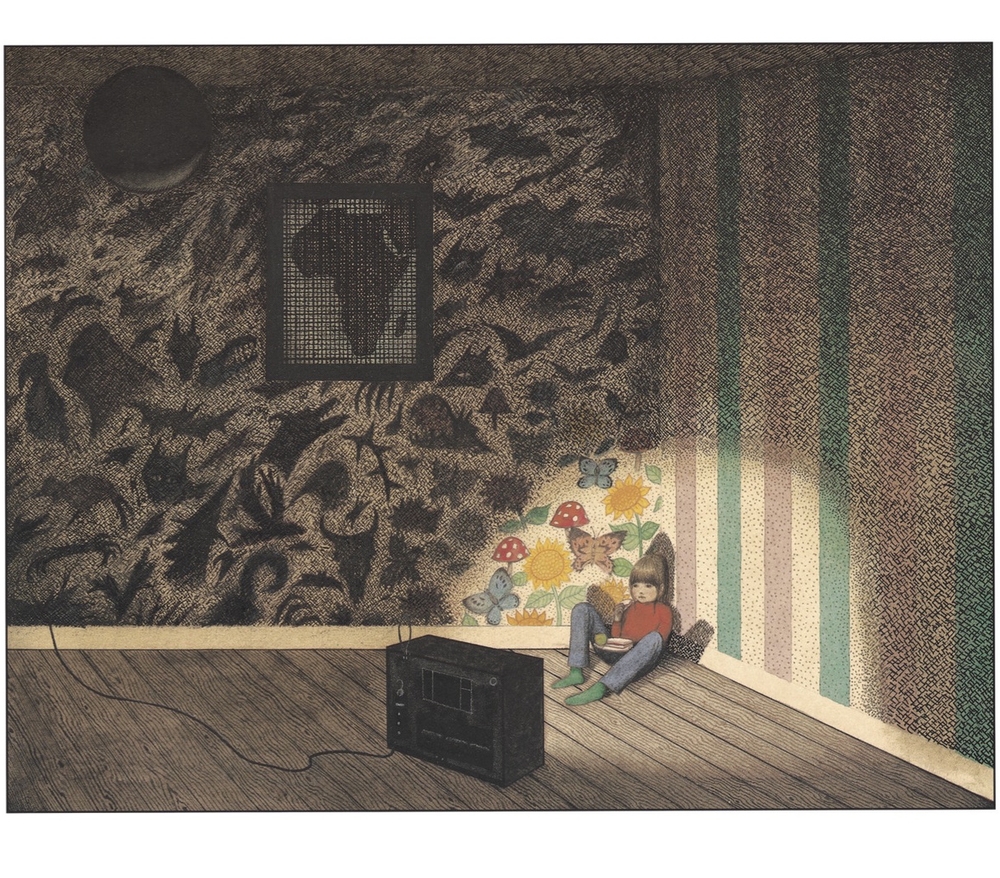 What do you notice about this room? What is familiar to you? What is unexpected or unfamiliar?
What has happened to the wallpaper?
What is the girl doing?
What is she watching? Is she enjoying it?
Why isn't there any other furniture in the room?
Why is there only a small patch of light?
Does she live here? Who with?
Is she happy?
Credit: Anthony Browne
From Gorilla, 1983
http://www.anthonybrownebooks.com