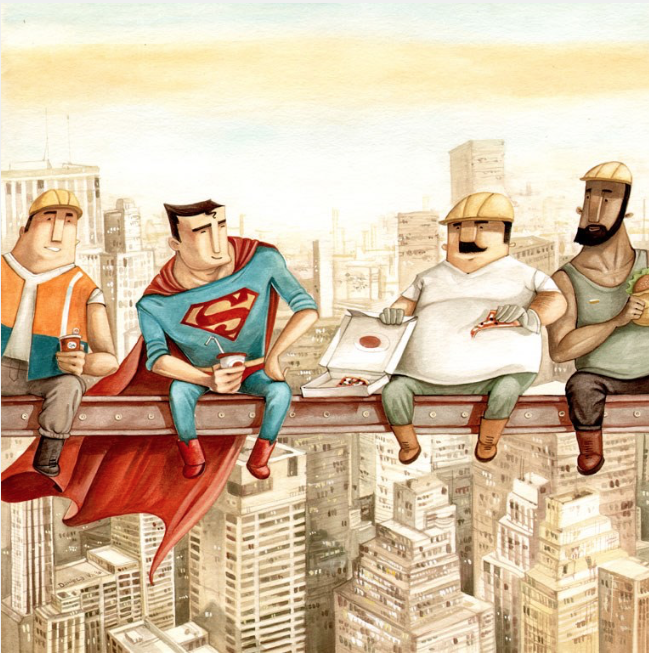 What are these men doing?
Why are they having lunch on the girder?
Are they worried that they might fall?
How did they get the food up here?
Why is Superman sitting with them?
What do you think they're talking about?
Write this scene as a play script. What kind of mood will you create? How will you do it?
Compare this illustration with the photograph 'Lunch atop a Skyscraper' (1932). What's similar and what's different?
Credit: Daniela Volpari
https://danidani.carbonmade.com