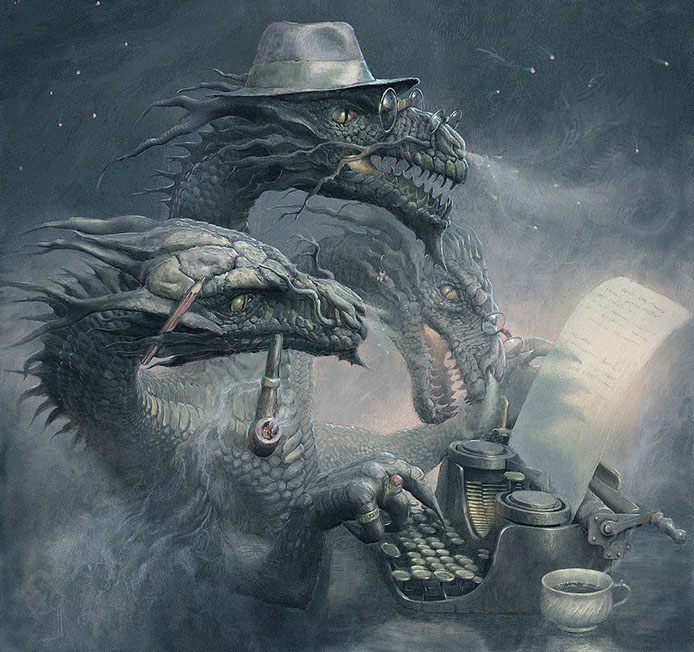 What do you know about the dragon? What can you infer?
What is the dragon writing? Write what you imagine to be on that page.
Do all dragons write?
Explore other dragons in stories. What would they write? How would they tell the story from their point of view?
Who makes hats and glasses for dragons? Where do they buy them from? Where did this dragon get the typewriter? Where are the rings from?
Do all dragons have jobs? What other jobs might they have? Draw a dragon in a different role. Write a job advert for a dragon, and an application form for this position.
Link with Pie Corbett's ideas for teaching around the text 'Tell Me A Dragon' by Jackie Morris: Tell Me A Dragon Teachers' Notes by Pie Corbett.
Credit: Andrew Ferez
Website – not all images suitable for children