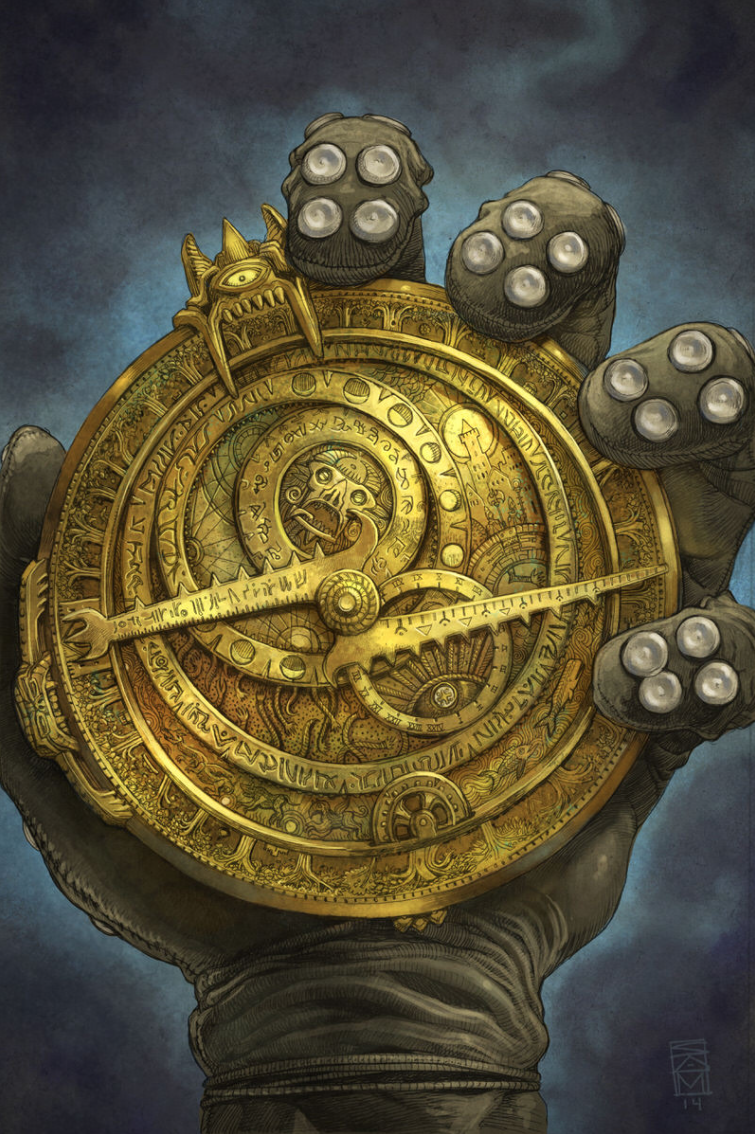 What do you think this object is?
What is it made of?
How old is it?
What does it do, or what is it used for?
Who owns it? Is it the same person who is currently holding it?
Is this the only one or are there more like it?
What do the carvings mean?
Astrolabe means 'star taker'. Does this give you any clues about the object?
An astrolabe is an instrument used to identify stars or planets, or determine latitude. Who might use this? Are they still used today?
Write instructions on how to use an astrolabe, an explanation of how one works, or include an astrolabe in a story.
Role play: Antiques Roadshow… a person who has found an astrolabe in their attic and doesn't know what the object is called, what it's used for, how old it is or how much it's worth. Have an 'expert' who will answer these questions and explain more about it.
Credit: Sean Andrew Murray
© 2015 Stygian LLC
http://seanandrewmurray.com