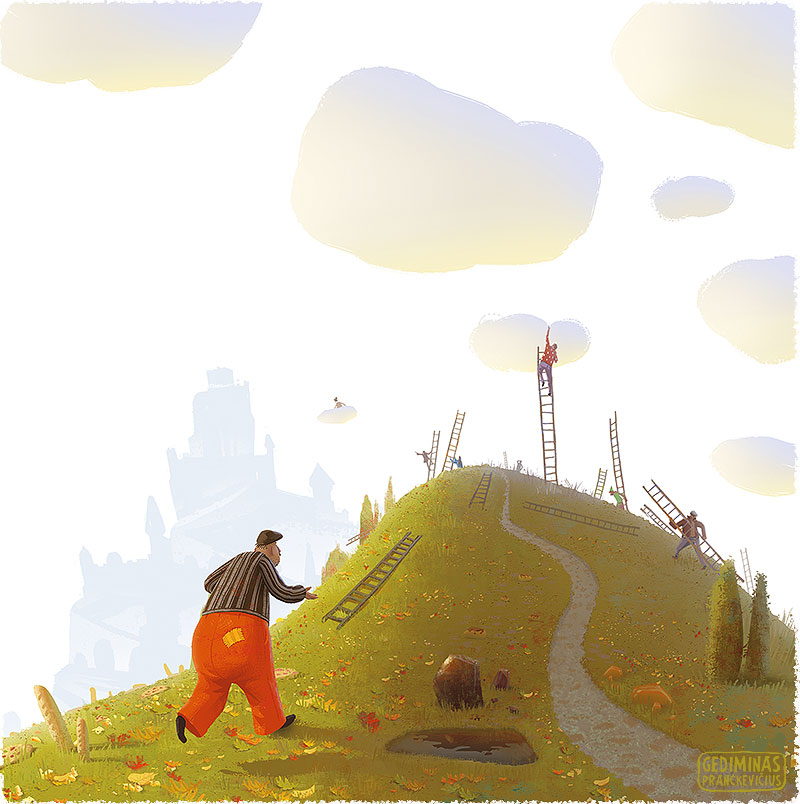 What are the people doing?
Where did the ladders come from?
Why do they climb the ladders?
Why is the man holding onto the cloud?
Where do they go when they get onto the clouds?
Can anyone ride on the clouds? Can people 'catch' a cloud any time?
Has it ever gone wrong?
Write an advert for this new method of transport, an explanation of how to ride a cloud, or an account of an exciting cloud ride.
Link to the book 'Sector 7' by David Wiesner.
Credit: Gediminas Pranckevičius
http://www.gedomenas.com/